Pogba's mysterious injury
The Manchester United player has missed the past five games and despite hopes of a mid-week return, Solskjaer maintains he will miss another month.
Mystery surrounds the latest injury afflicting Manchester United's French midfielder Paul Pogba. An ankle problem sustained in the 1-1 draw against Arsenal on September 30th has ruled the French international of all subsequent games for the Red Devils.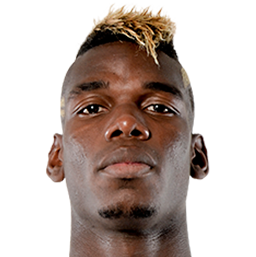 There was talk of the player making a midweek return as United face Chelsea in the Carabao Cup but those hopes have been dashed by head coach Ole Gunnar Solskjaer with the Norwegian commenting in yesterday's post match press conference in Norwich: "I don't think we will see him (Pogba) before December. He'll be out for a while. He needs time to fully, fully recover so I don't think he will be back (until) maybe Sheffield United after the international break. It will probably be December until we can see him. I'm not the doctor but there is an injury there that needs healing".
Pogba is the subject of ongoing speculation with the French international linked to a move to Real Madrid. This was heightened during the last international break when the player was photographed together with Santiago Bernabéu boss Zinedine Zidane in Dubai a meeting that Zizou later claimed was a pure coincidence.