Real Madrid decide against January 2020 transfers
No Eriksen, no Van de Beek. No new faces at all. That is the decision that has been taken by Florentino Pérez, who is focusing attention on the summer.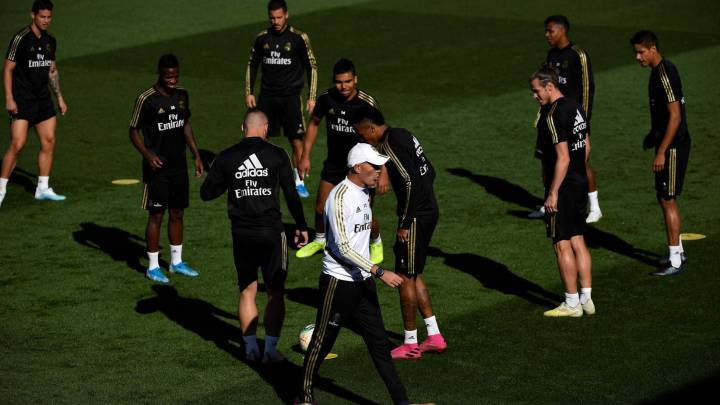 Real Madrid will not make any signings in the upcoming winter transfer window. There will be no Christian Eriksen arriving at the Santiago Bernabéu; Paul Pogba will not be catching a flight to Barajas airport; we won't see a Donny van de Beek unveiling. Zero new faces. None. Nada.
Madrid cancel transfer window
This is a firm decision that has been made by club president Florentino Pérez, who does not want to waste time and money in the January window. He instead accepts the report from the coaching team that states Los Blancos have sufficient cover to complete this season, with, at least, two players per position. The 25 registered LaLiga places are already filled, and that even left the impressive Rodrygo being added to the reserve squad. And then there is the Mbappé plus loanee strategy.

So, the decision is clear, but football is an ever-evolving beast and for this reason there could be exceptions made. Madrid would, therefore, only bring in new players if there was a notable long-term injury ahead of the window or if for some rationale an unexpected transfer was made out of the club during January. The plan, though, is that neither of these cases will come to pass, and the desire is that manager Zinedine Zidane can take full advantage of the 303 million euros invested before this campaign began, especially as it has been ravaged by injuries in the early months. He has Vinicius, Jovic, Mendy, Rodrygo, Militao and James, all of whom he will aim to get the best out of. Then there are others - the likes of Odriozola, Lucas Vázquez, Brahim and even Mariano - who still may be able to prove their worth.
The 'Isco Case'
As stated, there is no desire to let any of the first team squad depart mid-way through this season. A possible name that could change that is Isco, a player who will be deperate to get enough minutes under his belt to make an impression on Spain's national team manager, Robert Moreno ahead of next summer's European Championships.
Moreno has already warned that playing time is key for anyone getting into his Euro 2020 squad and for this reason the Málaga-born midfielder may make his case to leave if unlikely to force his way into Zidane's plans. Both Emery at Arsenal and Guardiola at Manchester City have already shown an interest.