"Eriksen is not good enough to play for Real Madrid" - Carragher
The former Liverpool captain told 'Sky Sports' that the Tottenham midfielder "could play for another club, but he wouldn't improve it".
Christian Eriksen is a target for several top European clubs - including Real Madrid, who had the Danish midfielder in their sights during the last transfer window. The Tottenham player still hasn't renewed his contract, which expires in June 2020.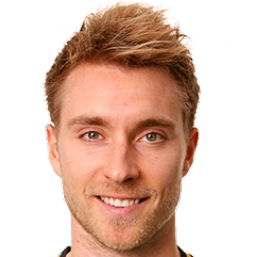 Eriksen - good player but not good enough for Madrid
However, a number of pundits have questioned his recent performances - which it must be said have also been negatively affected by Tottenham's recent poor run of results. One commentator who has his doubts that Eriksen would fit in seamlessly at Real Madrid is ex-Liverpool captain and Sky Sports commentator, Jamie Carragher who, following yesterday's game between Liverpool and Spurs at Anfield explained why he feels the player would struggle in Spain. "Eriksen is a really good player for Tottenham, but he's not quite good enough to play for Madrid. He could go wherever he likes - PSG or any club, but he wouldn't improve the team," Carra said.
Carragher isn't the only one who has reservations about Eriksen. Sharing his view is Bayern Munich legend Lothar Mattäus, who can't see the Dane fitting into Niko Kovac's current set-up: "He's a typical number 10, he's very good technically but he's too slow and Kovac likes his players to have more pace and play the ball quickly. They need to focus on trying to sign [Bayer Leverkusen's Kai] Havertz".
Discreet campaign by Eriksen's standards
Eriksen has racked up 743 minutes of playing time so far this season. He has scored just goal and created another in the Premier League, while in the Champions League he has played a total of 116 minutes. PSG is one of the clubs who are keeping a close eye on Eriksen with the chance to sign him on a free next summer.