Things with Gareth Bale really have gone too far. The guy lives in a parallel universe. He doesn't care about Real Madrid, he doesn't care about Brexit...
It was our colleagues at 'El Chiringuito' who told us yesterday mid-morning: "Bale is in London." The club, who in the future will look back and wince at the amount of effort they have expended on covering for the Welshman, have claimed that he trained first and had permission to travel.
Real Madrid's Bale story is very hard to believe
The problem is that his flight took off at nine in the morning, so he must have been at the airport at least half an hour beforehand. That means that, at the very latest, he had to be in the Valdebebas gym at just after seven, training with the sun not yet up, like Rocky Balboa on the steps of the Philadelphia Museum of Art.
I find that hard to believe.
AS' UK-based journalist Guillem Balagué tells us that Bale only went to London to have lunch with his agent, Jonathan Barnett, and wasn't even there to talk business or his future.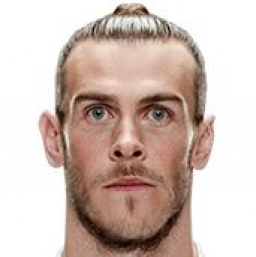 For heavens' sake, Gareth. You blow off training in the middle of your recovery, you refuse to allow information to come out about your injury (I mean, you're only one of Madrid's highest-profile players; how could anyone have the gall to want to know the exact extent of the problem?), you run yourself into the ground for Wales then, on your return, miss the games against Mallorca, Galatasaray and Leganés... It's just as well the Clásico was postponed!
Enough is enough. You're the best-paid player in the squad, and since Cristiano Ronaldo left you've utterly failed to step up to the role that your representative had cried out for time and again while the Portuguese was still at the club.
China, the Premier League, MLS. Anywhere will do. We won't mourn your departure.