Mijatovic: "Bale's priorities are Wales, golf then Real Madrid"
The ex-madridista spoke his mind about Bale to El Larguero. He thinks Bale isn't focused on Madrid and feels the best solution would be for him to leave in January.
Ex-madridista Pedja Mijatovic gave his views on Gareth Bale to El Larguero today. He thinks the Welsh forward isn't focused on Real Madrid and feels the best solution would be for him to leave in January so that the club can reduce their wages bill.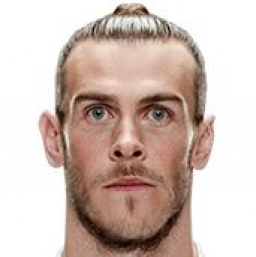 Bale's situation: "I think Bale is a very particular kind of bloke. I don't know him personally, but from what I've read of the comments he has made, he seems quite a particular person, which might mean he comes across as being a bit strange. But to have someone like that at the club, who they say isn't integrated and has other, more important worries than his own team and his club... the first thing he thinks about is Wales, then golf and after that, Real Madrid. I haven't spoken to him but that's how he comes across. You never know whether you will be able to count on him - if he is motivated or not or if he's injured... but we'll see how he improves once the international break approaches. Madrid wanted to sell him over the summer but they couldn't find a solution. A decision needs to be made, but where do you start? Now you don't know who to talk to. And on top of that, he has three years left on his contract and that complicates things".
If the coach says it would be better if you left tomorrow but there are no offers, what do you do? "You stay, work hard and try to return to become the player you were but it seems that no one seems to want to do that. It also depends on what's going on with the rest of the squad. I'd rather have a player who is happy than one who's unhappy and not know what to do with them. Looking at the figures, I think Bale has been a profitable signing. If a player who is on the kind of salary he is on isn't motivated, it's better to let them leave on a free and save on their wages. You need to look at the numbers and see how it all stacks up. If I was a top level club I would try to make the player feel happy and at home - we'll see how Madrid handle it. Living in Madrid is much better than living in many other parts of the world. He loves living here".
His comments about not knowing who the British Prime Minister is: "I'd rather think that there's not much truth in that, because otherwise we would be talking about a player who... I think it was probably just a joke".