Modric on Bale: "People should respect him for the person he is"
The Croatian midfielder spoke to lifestyle portal "Club del Deportista" where he claimed that he stays away from the hype that surrounds the game.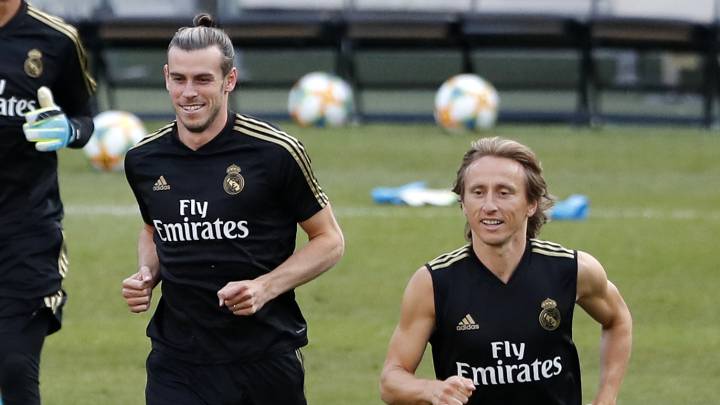 Real Madrid's Luka Modric spoke to lifestyle magazine and website "Club del Deportista" where, amongst other matters he analysed the ongoing situation relating to his Madrid team mate Gareth Bale.
10


The Croatian claimed: "Gareth and I are very similar, we're both shy and don't like the limelight. Gareth speaks and understands Spanish and gets along with the rest of his team mates and is happy to be playing for the best club in the world. That said, each person enjoys things in their own particular way and one should respect the person he is", he clarified.
Winter transfer window
Bale has been the subject for speculation with reports growing suggesting the Welsh striker is poised for a move away from the Santiago Bernabéu during the winter transfer window with the Chinese Super League again being cited as a potential destination for the Cardiff born striker.