Piqué lists the Real Madrid players he gets along with
The Barcelona defender was interviewed on the El Larguero late night radio show on Cadena Ser and listed a series of Madrid players with whom he gets along with.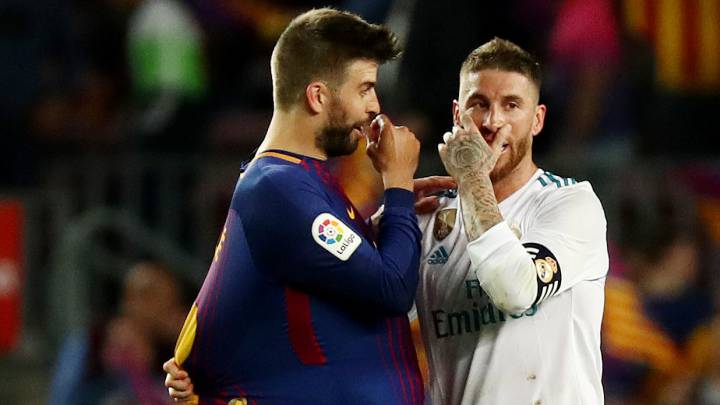 Gerard Piqué covered a range of topics in his interview with journalist Manu Carreño on the El Larguero late night radio show on the Cadena SER network. Everything from the new format Davis Cup through to a contemplated salary drop to permit Neymar make a Camp Nou return this summer was covered. The Barcelona defender also discussed last weekend's cancelled El Clásico and reflected on a series of Real Madrid players with whom he enjoys a positive relationship.
Pique maintains he gets along very well with Nacho and Lucas Vázquez and despite not maintaining a close relationship with the Madrid captain, holds a degree of respect for Sergio Ramos. "I get along very well with many Real Madrid players. I've never had a bad word to say about them and I feel people respect me a great deal here (in Madrid) and that is something I value greatly. With Nacho, Sergio Ramos, Lucas Vázquez... I wouldn't say we're very close friends but we do enjoy a cordial relationship".
Contained rivalry
Piqué did acknowledge that at times certain players to take elements of the rivalry between both clubs to an extreme level and despite confessing that he dropped his guard on occasion, he never held grudges with his opponents at the end of the game: "I've always tried to ensure that elements of the rivalry were contained but recognise that that's not always been the case. However as soon as the game, is over, I move on and feel that I get along really well with the Madrid squad. For some people this rivalry takes over their lives but not for me. I look at it from a different perspective and I always feel a degree of respect".