Marcelo ahead of the Kiev UCL final: "I couldn't breathe"
The Brazilian defender, writing for 'The Player's Tribune' revealed details of his emotions ahead of the 2018 Champions League final against Liverpool.
Real Madrid secured their 13th Champions League win on May 26 (2018) with a 3-1 win over Liverpool in Kiev but in that final Brazilian defender faced another opponent, his own anxiety. The 31-year-old penned a revealing post in The Players Tribune stating. "You always feel some nerves before a game, but this was different, I felt I was going to suffocate".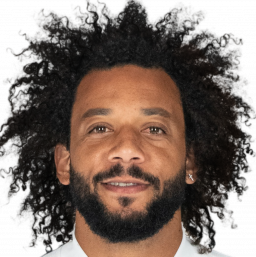 The Brazilian continues claiming: "Everything had started the night before the final. I couldn't eat. I couldn't sleep. I was thinking only of the match. It was funny, actually, because my wife, Clarice, gets so mad at me for biting my nails, and she finally got me to stop a few years ago. But I woke up the morning of the final, and all my nails were gone.
A little bit of nerves is normal in football. I don't care who you are, if you're not feeling anxious before playing in a final, you're not a real person. I don't care who you are. You're just trying not to shit your pants. It's the truth, brother!
For me, the pressure was the most intense before the Liverpool final. Maybe people will think that is strange. We had already won two trophies in a row. Everybody on the outside wanted Liverpool to win. So what's the problem?
Well, when you have a chance to make history, you feel that weight. But for some reason, I was really feeling it. I had never had such intense anxiety before, so I didn't know what was happening. I thought about calling for the doctor, but I was worried that he wouldn't let me play."
Marcelo also reveals of how he broke down and cried during the game. "With about 10 minutes left, we were winning 3–1, and it really hit me that we were going to be champions. The ball went out of play for a throw-in, and I had a moment to think, and.…this is true: I started crying. I was sobbing, right on the pitch. Nothing like this had ever happened to me before."