BARCELONA
Stefano Sensi's agent flies into Barcelona
According to 'Calciomercato.it', Giuseppe Riso could be acting on behalf of Inter Milan over Rakitic and Vidal talks or as the agent of Stafano Sensi.
Inter and Barcelona might be crossing paths quite a few times in the coming months with the Champions League encounter on the horizon along with shared interest in some potential transfers.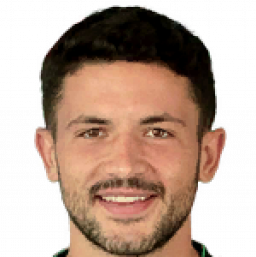 Barcelona are quite fond of Lautaro Martínez. The Argentine has been unstoppable this season for Antonio Conte's side. Meanwhile, Inter are considering reinforcing their midfield options with players like Ivan Rakitic and Arturo Vidal.

Stefano Sensi (24) is another stand-out performer to start the season. The 24-year-old, according to several Italian media, is a name that is being tossed around Barcelona's offices. His agent, Giuseppe Riso, according to Calciomercato.it, flew to Barcelona on Thursday without giving any reason for the visit.
The Italian media give two potential screnarios: a meeting with Barcelona over the potential signing of Sensi or a meeting to discuss the futures of Rakitic and Vidal. Riso has acted as an intermediary on numerous occasions for the Milan club.
Vidal has said he wants more minutes. The Chilean played under Conte and says he has great respect for him as a coach and for what he learned from him.
Rakitic has been demoted by Ernesto Valverde with increasingly sparse minutes this season since the arrival of Frenkie de Jong. Inter Milan have been heavily linked in recent weeks.