BARCELONA
Griezmann's absence a taboo subject at Barcelona
At the Camp Nou, Valverde has often opted for Dembélé or Ansu Fati with Griezmann losing out but the situation has been only met with silence so far.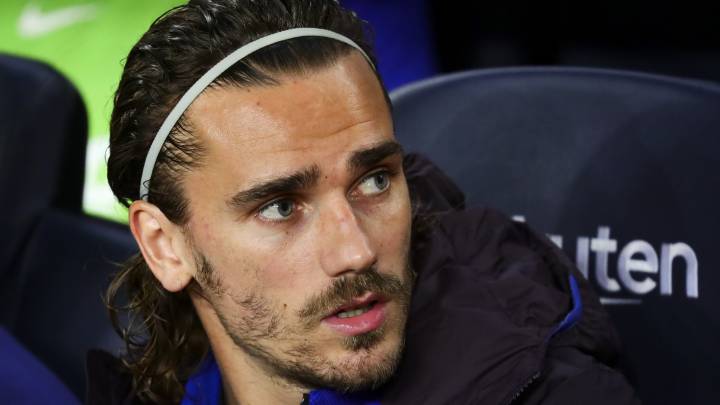 Antoine Griezmann's role as a substitute in two games at the Camp Nou this season have been greeted with a strange sense of normality at Barcelona given the status of the player, a world champion, and someone worth €120 million. His replacements in those games include an inconsistent Dembélé and a kid in Ansu Fati. Nobody, it seems, is too concerned with Griezmann's situation but all we have to do is look back to the the MSN's time at the club to see what used to happen when one of the stars was left sidelined (Anoeta) or withdrawn early (Sánchez Pizjuán).
We are not at the stage either where he is a veteran player in need of a rest. It would be logical to rest Messi and Suárez at the stages of their career they are in but Griezmann is 28 and in full swing, in theory at least. He was a finalist for the Ballon d'Or in 2016 and 2018, a World Cup winner but his absence is taboo for the moment. Messi's masterclass againt Vallavolid and the re-appearance of Ansu Fati, who the fans and the media love, have caused a strange silence over Griezmann's lack of minute. The French attacker has accepted his situation for now but the other day he showed signs of strain when Suárez didn't give him the simple ball late in the game.
Griezmann's assimilation into the dressing room has not been easy. The documentary, 'The Decision', annoyed more than he thought. "The relationship between Leo and Griezmann is good," said Piqué recently. "The same he has with Ousmane or as he had with David Villa and Pedro. He has been here for three months and they are getting to know each other."
The situation is a yellow alert at the moment. It hasn't gone any further because Griezmann has started in all of the games away from home and Valverde likes the work he is doing. But the situation deserves more than the silence it is currently being treated with.