ATLÉTICO MADRID
Atlético Madrid in advanced talks with Brazilian sensation Reinier
Flamengo's 17-year-old has broken into the first team and is an important player. Atlético Madrid are in advanced talks with him but have not yet spoken with Flamengo.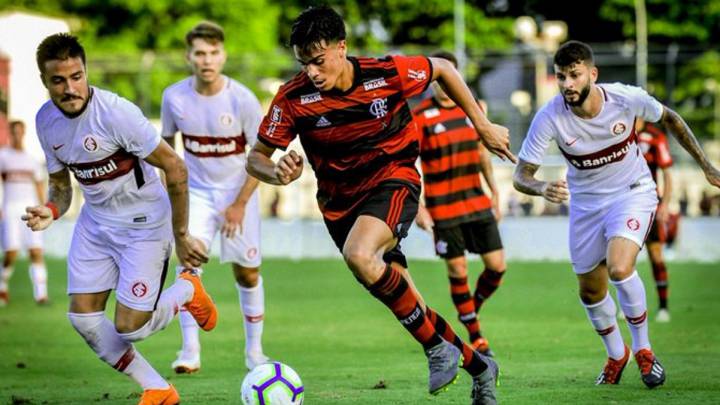 Atlético Madrid are in advanced talked over the signing of Brazil's Reinier Jesus Carvalho, one of the best up and coming stars the country has to offer. The 17-year-old has broken into Flamengo's first team and debuted last July. The negotiations between the footballer and the club are very advanced after an intermediary from Atlético travelled to Río to meet with him and make an offer.
With the green light from the player, now they have to convince his club, Flamengo, which will be a much taller task. "If any club ask us: 'do you have Vinicius 2?', it's him," said Luis Gustavo Nogueira, the president's assistant. "He will not leave for less than what Vinicius and Roarydo went for," a source at the club told As.
Atlético will need to negotiate with Flamengo for Reinier
Reinier has a €62 million release clause but Atlético are confident they can get them to lower the price. They are not sure, however, how much room for negotiation there is. Vinicius cost €45 mllion and Rodrygo €40 million so it's unlikely that they would accept less than €50 million. During the summer, Flamengo rejected an offer of €30 million from a Premier League side Real Madrid were also keeping tabs on the player as his star rises.
He is now well known in Spain but in Brazil they have no doubt that he will become a world star. Despite his age, he is already a very important player for his side with three goals and two assists in nine games.