Pochettino miffed at Lo Celso's Argentina call-up
The Tottenham manager says that the midfielder is still not physically 100% after suffering a hip injury while on inyternational duty in September.
Tottenham Hotspur coach Mauricio Pochettino is not happy at Argentina's decision to call up Giovani Lo Celso for two international fixtures this month because the player is not physically "back at 100 per cent".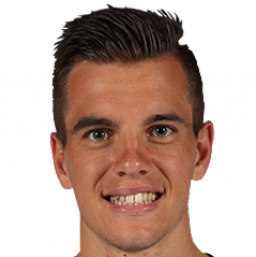 Lo Celso, who is on loan at Spurs from Betis, suffered a hip injury while on duty with Argentina in the goalless draw with Chile on 6 September.
Pochettino: "I'm not happy with the decision but what can I do?"
Pochettino explained that the call-up is not ideal for Lo Celso because just when he is close to getting back to full fitness, he now must fly out to be with the national team and apart from risking a relapse, it is also a break in the player's routine. Argentina face Brazil in Riyadh, Saudi Arabia on 15 November then take on Uruguay in Tel Aviv four days later.  "In general, the manger always wants his players at his disposal. And of course for him it's going to be tough because once again, when he is nearly fit to play again, he's got to go away. Changing the dynamics of training can affect players. To be honest, I am not happy but I accept it because I will always defend the national team, I always back the decisions they take because I was a player myself and I know what it means to represent your country. But what can I do? Nothing. All I can do is let the player know how I feel about it", Pochettino told reporters in today's press conference to preview tomorrow's league meeting with Everton.
Run-out against Red Star
Lo Celso has played just five games this season, his total playing time not even reaching an hour. The hip injury he suffered against Chile sidelined him for two months. On 22 October, he came on for the final 10 minutes in Tottenham's 5-0 win over Red Star Belgrade in Matchday 3 of the Champions League.