BARCELONA
Busquets says Barcelona loss to Levante was "a bit much"
The central midfielder was left on the bench by Valverde but came on in the second half as Barcelona lost 3-1 to Levante in LaLiga on Saturday afternoon.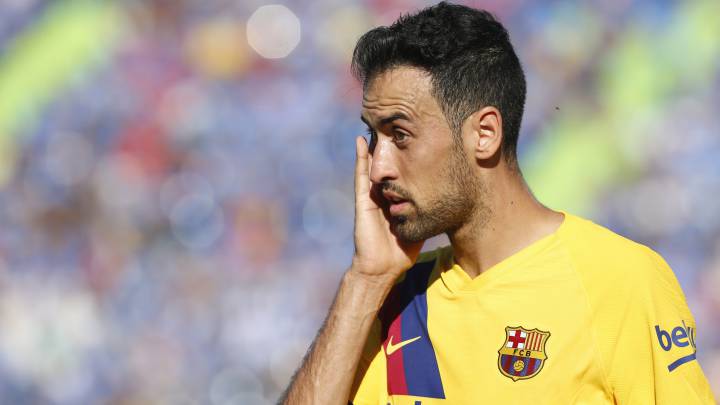 Sergio Busquets spoke after the Barcelona loss to Levante on Saturday afternoon as Valverde's side fell 3-1 thanks to a seven-minute spell that saw the home side score a hat-trick of goals.
What happened to Barcelona?
- There's no explanation. It was an even game. We did the most difficult part, putting ourselves ahead. But they landed a blow and it did us damage.
Why did they land that blow?
- They play with a lot of people in attack. On one of the goals, we couldn't get the second ball. We were on a good run. There is a game in the Champions League soon and another in LaLiga.
Slavia Prague are next up after this?
- All of the games have to be analysed on their own and you have to try to correct the mistakes. It's not easy. There are opponents we have to beat too and every game is it's own world.
Were Levante really good or were Barcelona really bad?
- It was a very fair game. I think that the game was equal but the result was excessive.