Racist abuse forces Mario Balotelli walk off threat
The Brescia striker was subject to racist abuse from a sector of the Hellas Verona supporters during the Serie A contest at the Bentegodi stadium.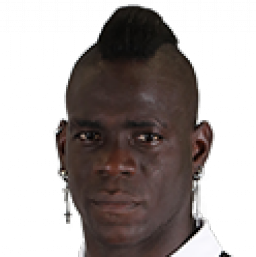 A high profile incident last season saw Calgiari fans racially taunting Moise Keane then of Juventus after scoring for the visitors. It was the same supporter base this season who racially abused Inter Milan Belgian striker Romalu Lukaku as he was poised to strike a penalty kick for the 'nerazurri'. Lazio too have seen how racist action of a section of their supporters in the Europa League tie against Rennes has seen a section of the Curva closed for the forthcoming tie against Glasgow Celtic.  
Today, the latest player to be on the receiving end of racial taunts and monkey chants was Brescia striker Mario Balotelli. The former Manchester City and AC Milan player grabbed the match ball in anger during the second half and furiously kicked the ball in the direction of the notorious Verona ultras. The forward threatened to leave the field of play as the stadium PA system issued a series of warnings for the chants to desist as the match was temporarily halted. The player was incensed and only agreed to continue the game after the insistence of his Brescia team-mates.