Mbappé: PSG all too aware Real Madrid in striker's thoughts
PSG are only too aware of Kylian Mbappé's interest in a Real Madrid move, not least because he has consistently made sure they know about it.
Former Monaco vice-president Vadim Vasilyev has revealed that Kylian Mbappé, a good friend of his since their time together at the Principality outfit, confided in him before his 2017 move to Paris Saint-Germain that a switch to Real Madrid was in his plans, but that it was "too early" to go to the Bernabéu that summer.
"Real Madrid will wait for me," Vasilyev says the star told him.
Mbappé makes sure PSG aware of future plans
That a transfer to Madrid is in Mbappé's thoughts for the future is certainly not lost on PSG - not least because, on more than one occasion, the France striker has made sure that his current club are well aware of this.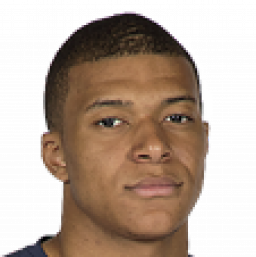 "Historically, these kinds of 18-year-old French footballers have tended to leave France. The French should be proud about having Mbappé at PSG. When I met Mbappé and his father, the player wanted to go to Madrid or Barça, but the club and I both stressed that what he needed to do was stay in France."
Mbappé tempted by Real Madrid in first year at PSG
Emery has since also revealed that, during his first year at PSG, Mbappé was again sorely tempted by a move to Spain, most likely because of the Parisians' Champions League last-16 exit at the hands of Madrid. "I even talked to him and his father to [persuade him to] stay," Emery recalled in an interview with Cadena SER this year.
"He wanted to choose Real Madrid, he also had a chance at Barcelona, but he wanted Madrid eyes closed. Among everybody we convinced him about the project in France and made him stay. We had to set money over the table".
Then, after another season that brought last-16 European elimination, this time by Manchester United, Mbappé once more put his employers on red alert in May, declaring at a Ligue 1 awards ceremony: "Maybe it's the time to take on more responsibilities. Maybe at PSG, of course... or maybe elsewhere with a new project."
Madrid aware they may have to play Mbappé waiting game
Madrid feature front and centre in Mbappé's plans, but they accept they may have to show patience in their pursuit of him. Los Merengues' transfer strategy revolves around the player stalling on renewing a PSG deal that expires in 2022, in the process paving the way for a swoop either next summer or the following year, at which point he will be entering the last 12 months of his contract.