Ghafoor: Olympic 400m athlete handed eight years for drugs offence
Madiea Ghafoor, who ran in the 4x400m for the Netherlands at the Rio Olympics, was found with over 50kg of ecstasy and methamphetamine.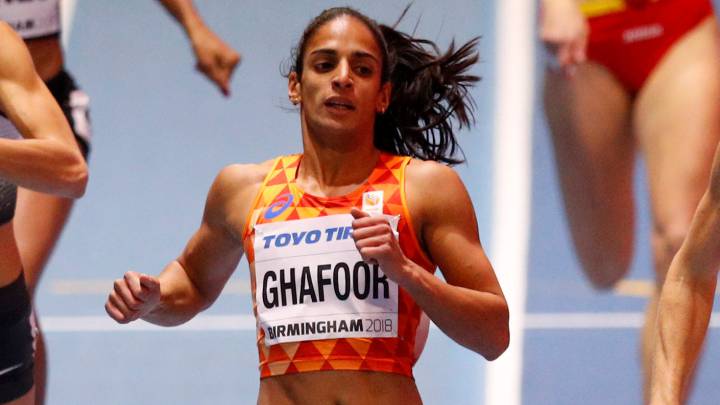 Olympic 400m runner Madiea Ghafoor has been sentenced to eight years in jail after being arrested in the town of Elten on the German border with 52 kilos of drugs and around 12,000 euros in cash.
Ghafoor, a sprinter who represented the Netherlands at the 2016 Rio Olympics, has appealed against the sentence after claiming she had believed the illicit haul consisted of doping products for herself and other athletes, not ecstasy and methamphetamine.
The 27-year-old refused to say who had given her the packages due to fears for the safety of her family.
Dutch Athletics "surprised" by Ghafoor arrest
(DROGE) Deželno sodišče v Kleveju je v ponedeljek na zaporno kazen v dolžini osem let in šest mesecev obsodilo nizozemsko atletinjo Madieo Ghafoor zaradi tihotapljenja 52 kilogramov prepovedanih mamil v prtljažniku avtomobila.
https://t.co/WrHzdqy2iC

— Večer (@vecer) November 5, 2019
The Dutch Athletics Federation said in a statement they were "surprised" by the news and had been following the trial in Germany. "We immediately informed the Dutch Anti-Doping Authority so that they could investigate to what extent she had violated doping legislation," the organization said.
The German police said that the contents found in Ghafoor's car consisted of 50kg of ecstasy and 2kg of methamphetamine worth some 2.3 million euros.