Rodrygo: Real Madrid ex-players on Raúl, Butragueño comparisons
Eight former Real Madrid men recalled the instant impact made by Raúl and Emilio Butragueño, and gave their thoughts on Rodrygo's emergence.
Having hit two goals for Real Madrid already - including one just 90 seconds into his debut - Rodrygo Goes continued his impressive start to life in Spain on Wednesday, netting a stunning hat-trick in a 6-0 Champions League win over Galatasaray.
The 18-year-old's emergence at Madrid has quickly given rise to comparisons with previous Bernabéu stars who also made an instant impact at a young age, particularly legendary forwards Raúl González Blanco and Emilio Butragueño.
In 1994, Raúl followed up a memorable debut away to Real Zaragoza by scoring in a Madrid derby victory over Atlético in just his second appearance. A decade earlier, meanwhile, Butragueño's first-team bow saw him bag a brace to help Los Blancos come back from two goals down at Cádiz to triumph 3-2.
Speaking to eight former Madrid men about their memories of playing with one or both of Raúl and Butragueño, AS asked for their thoughts on Rodrygo - and, although they all agreed that the Brazilian has the potential for stardom, they also sought to temper the initial excitement surrounding the teenager.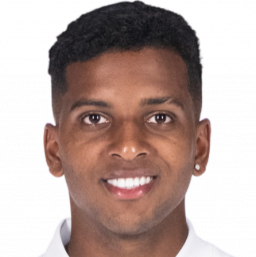 Rafa Alkorta
"It seemed like Raúl had been playing for years; he had such personality. He was different. You could see he had something about him, and he went on and proved that. I wouldn't say it's the best of ideas to start comparing Rodrygo with him, but he certainly looks like a player with maturity, good movement and a real eye for goal."
Paco Buyo
"In training, you could see that Raúl was going to become the player he did. Against Zaragoza, he did everything right except his speciality: finding the net. After that he was unstoppable. Rodrygo has a clear knack for scoring goals, but he's different. He has to be carefully looked after; he mustn't be rushed."
Luis Milla
"I was commentating on the [Galatasaray] game and I said that he reminded me of Raúl, because of his age, the maturity he shows... It's not normal for his age. Everything he does on the pitch is done with real intelligence. If Zidane is picking him, it's because he makes the team better."
Santi Cañizares
"I don't think we'll be doing Rodrygo a favour by comparing him to Raúl. There have been other cases where that hasn't had a positive effect. Even Raúl had a few months where he lost his way. I love seeing a young player like this, but it's best not to get too carried away."
Vicente del Bosque
"Other really good forwards came through with Emilio, like Alfonso. And the others in the 'Quinta del Buitre'. When I saw them, I thought: guys like me are on the way out. With Rodrygo, there are similarities: he's slick, classy, elegant... It quickly becomes apparent that he's got something others don't."
Isidoro San José
"Emilio produced that unforgettable display in Cádiz, and it's a good thing when a youngster like him emerges and shakes things up. The impact made by players like Rodrygo is something you need; they freshen things up. He's got huge potential."
Isidro Díaz
"You could see what a top player Butragueño was in Cádiz. He had such composure; that's key. His decision-making was spot on. It was clear to see, just like it was with Raúl. Rodrygo put in a wonderful performance, scoring goals and linking up well with his team-mates. But let's not get ahead of ourselves."
Rafael Martín Vázquez
"When a coach gives a lad of 17 or 18 his debut, the word that probably defines him best is 'maturity'. I'm not sure I'd go as far as to compare Rodrygo with Raúl or Butragueño just yet, but it's clear that the lad has responded to Zidane's faith in him."