"Lewandowski could reach Müller eternal record" - Rummenigge
Bayern Munich's Gert Müller set the incredible Bundesliga record of 40 goals in one season, something many never thought would be bettered.
The president of the board of directors at Bayern Munich, Karl-Heinz Rummenigge, believes that the club's Polish striker Robert Lewandowski can surpass the incredible record of legend Gerd Müller, who scored 40 goals in one season.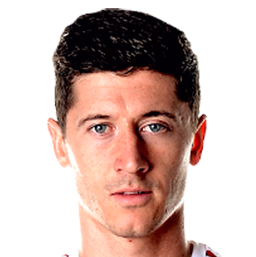 Lewandowski: goal machine
Bayern's current striker continues to find the back of the net with ease, despite the fact that the Bundesliga giants chose to remove their manager due to relatively poor results. He already has 16 goals to his name in the first 11 games of the campaign.
"You can't do any better," Rummenigge said after Bayern's 4-0 victory against rivals Borussia Dortmund on Saturday evening, where again their main man picked up a brace.
"I thought Gerd Müller's record was for eternity. But I think Robert is the first player who could get close and put it at risk," the chairman continued, referring to the record Müller set in the 1971-72 season.
By scoring against Dortmund, Lewandowski became the first player to score in eleven consecutive Bundesliga matches.
"It's amazing that he scores one to three goals in each game," Rummenigge praised, "and of a quality to take your hat off to.