Cristiano just like Ronaldo, says former Madrid chief Calderón
Former Real Madrid president Ramón Calderón spoke about the Juventus star's behaviour after being substituted against Milan by Sarri.
In Italy they are still discussing the spat that emerged after Cristiano Ronaldo was substituted by Maurizio Sarri at the Juventus Stadium. The star number seven has received a lot of criticsm for his actions - with suggestions he could face sanctions - but will not be fined by the club.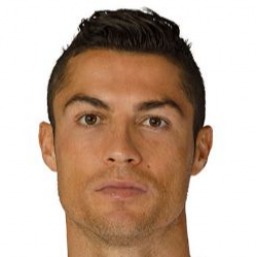 Cristiano's behaviour 'normal'
Former Real Madrid president, Ramón Calderón, thought that the whole outrage over the player's reaction was a storm in a teacup. Speaking with Italian media outlet Calciomercato.it, and after revealing the challenges of bringing the now-Juve man to Madrid ("it was a two-year long negotiation"), he recalled another legend of Los Blancos who had been the same.
"His reaction is very normal," Calderón stated about Cristiano's strop, "the greats of football never want to leave the field.
"I remember with Ronaldo Nazario the same thing happened. He asked to be a starter even in the friendlies."
Calderó also agreed with the Vecchia Signora's decision not to take any disciplinary measures.
"You have to talk to the player, let him calm down, and not make any rash decisions."