FOOTBALL
David Villa becomes owner of US football club
The former Barcelona and Spain striker is part of an investment group that has bought Queensboro, who will compete in the USL starting next season.
David Villa is the latest footballer in a growing list to buy a professional football club. The Vissel Kobe striker announced on Tuesday that he had bought Queensboro. The team is currently being set up and will start in 2021 in the USL Championship, effectively the second tier of football in the United States.
The Spanish World Cup winner will act as owner as part of an investment group directed by Jonathan Krane, CEO of asset management company KraneShares, who have already sponsored New Mexico United in the same league.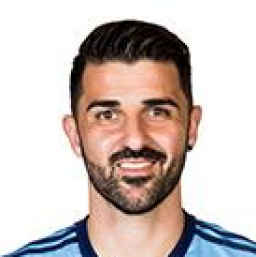 At 37, Villa is in the final stretch of an ilustrious career with his new step after retirement already planned. He will use his years of experience to help the football team grow in the United States.
In an interview with ESPN, Villa described the next step as "an exciting and unique opportunity" and said he was proud to be part of the project. He added: "I live here for four years while I developed my football academies. I was teaching kids not just to play sport but to put stock in the values of sport."
Queens is an area of New York and it will be the first time they have had a professional football team. "We will recruit the best here while we make a local team. The sporting level of the USL is high which means we will have to be demanding with the quality of our players," he said.
Alec Papadakis, the CEO of the USL is excited about the announcement: "It's a great step for out league. When we consider expansion, we look for three things: a passionate football community, a strong group of owners and a path forward regarding a stadium specifically for football. With Queensboro, we have the three and with Jon and David, we believe it has the potential to be very special."