"I didn't want to leave home" - Morata recalls darker days at Chelsea
Atlético Madrid striker Álvaro Morato has opened up about the lowest point of his career, admitting that he had considered playing "somewhere very far away".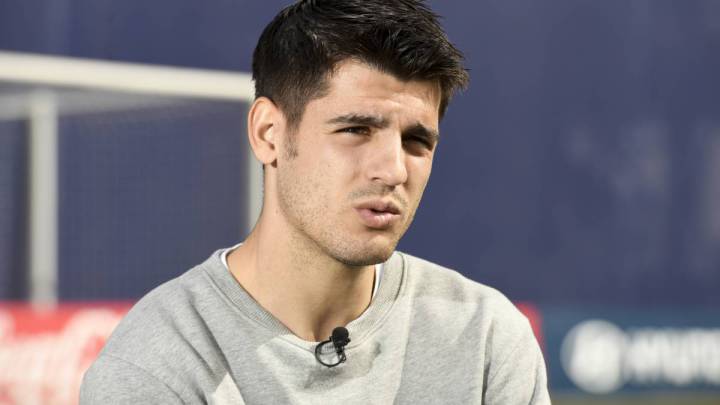 Álvaro Morata has been currently enjoying some of the best moments of his career.
The current toast of Atlético Madrid, Morata has scored in Los Rojiblancos' last six consecutive games and his performances have likely earned him his starting place in Spain's upcoming UEFA qualifiers against Malta and Romania.
However, the 27-year-old striker has recalled darker days of his career while at Chelsea in 2017-2018, which, after an unconvincing season with the Blues, ended with his exclusion from Spain's World Cup squad.
"I didn't feel like doing anything, leaving home, talking to people, nothing," Morata revealed in an interview to be aired on Spanish TV programme Jugones on Wednesday.
"The only thing I had in mind was going to the World Cup, playing and being happy ... and in the end I was quite the opposite of happy."

Morata: I wanted to play somewhere far away
Asked about whether he had considered considering retiring during that low point, the Atléti striker replied: "No, but I did think about playing somewhere very far away, without pressure, without having to win every Sunday, without having to concentrate for matches."
Morata joined Atlético Madrid on loan in January and after a successful 10 months at the Wanda Metropolitano, the LaLiga club are set to execute their option to purchase him from Chelsea in July for 56 million euros.
In his 30 appearances for coach Diego Simeone since his January arrival, the Spanish international has netted 13 goals and provided two assists, helping Atléti to secure a second place finish ahead of rivals Real Madrid in last season's LaLiga campaign.