BARCELONA
L'Equipe ask 'Griezmann, what's the problem?' at Barcelona
The French newspaper tries to figure out what has gone wrong for Griezmann since his summer move from Barcelona to Atlético Madrid.
In Wednesday's edition of L'Equipe, they ask a question not yet answered this season accompanied by a photo of Antoine Griezmann (and Lionel Messi): "What's the problem?" The French publication try to get to the bottom of why Griezmann hasn't adapted fully to life at Barcelona yet.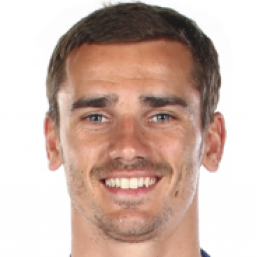 On on hand, they explain that the Barcelona dressing room remain cold to the striker, who arrived a year later than he was expected to after Atlético Madrid managed to convince him to stay for one more year. This, along with his infamous documentary 'The Decision', has not helped either. He is also currently living in the shadow of the failed Neymar deal and some blame the French striker for the Brazilian not arriving at Barcelona in the summer.

They say he has taken refuge with his compatriots (Lenglet, Umtiti and Dembélé) and he has found a friend in Luis Suárez, who helped him organise Diego Godín's wedding. They focus, however, on Messi. Griezmann has not been able to connect with the Argentine on or off the field yet and they mention the comments by Lenglet that they are getting to know each other "little by little." The problem is that they don't understand each other on the field but there is room for improvement. L'Equipe also mention that adaptation at Barcelona is difficult for anyone whether you're Griezmann, Arthur or anyone else.
Another part of the problem is what Didier Deschamps, the France manager, touched on when analysing the way Barcelona play. They believe the reason for Griezmann's inconsistent performance is because playing on the wing in the way Ernesto Valverde has him slows him down compared to when he plays as a striker. They also appreciate the fact that by playing beside Messi, it does not necessarily make him a better player because while Griezmann was Atlético Madrid's main man, Messi is Barcelona's equaivalent and while the French attacker is working as hard as he did at his former club, he is not the talisman anymore.
There is still time before the biggest games and Griezmann demands the very highest level from himself, the same level he displayed with Atlético and has shown with France.