Messi, Ronaldo, Neymar: Pelé picks his preferred partner
Speaking to La Gazzetta dello Sport, the Brazil legend discussed his health, the best defender he has ever faced and which of today's stars he admires.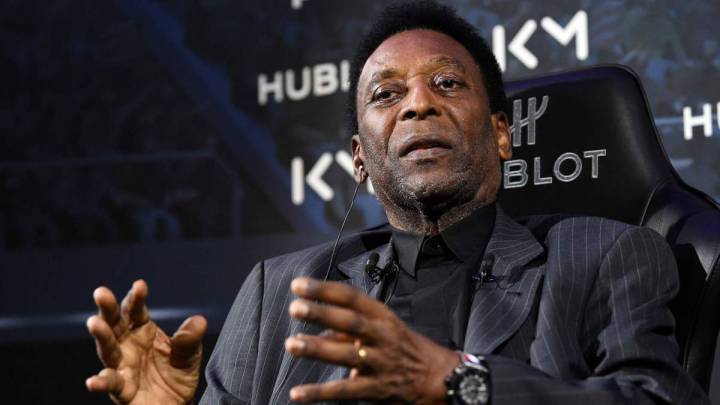 Pelé gave an interview with La Gazzetta dello Sport to mark the 50th anniversary of his 1,000th goal, scored for Santos against Vasco de Gama in the Maracanã. The Brazil legend, 79, spoke about his health issues, the toughest defender he has ever faced and which of Cristiano Ronaldo, Neymar and Leo Messi he would have preferred to play alongside.
"Although I've got a few aches and pains I feel good, but it is like God is asking me for the bill," Pelé said after suffering kidney problems, a urinary tract infection and a hip operation in recent years.
Pelé: "Trapattoni was the best I ever came across"
Talking about his playing career, the World Cup winner said that Giovanni Trapattoni was the hardest opponent he had ever played against. "Trapattoni was the best defender I ever came across, he was relentless and precise. He wasn't like the English and the Argentineans. The number of fouls I got from them…"
Finally, when asked which of football's current stars he would most like to have played alongside, Pelé picked Messi ahead of his compatriot Neymar and Portugal forward Ronaldo.