FOOTBALL
Brazil-Argentina: Willian says Ronaldinho better than Messi and Ronaldo
Chelsea player, Willian, is convinced that Brazil's Ronaldinho is the best footballer in the recent past ahead of Brazil vs Argentine friendly.
Willian, Chelsea and Brazil player, is very clear as to who his idol is: Ronaldinho. The attacker said during an interview with Goal that the Brazilian is ahead of the most talked about players in recent history including Cristiano Ronaldo and Lionel Messi.
"Ronaldinho was the best of them all," he said. "Better than Messi and Cristiano. The score goals but what Ronnie did was incredible. He was incredible on the field and he also scored. Although I am a fan of his, he left too soon." He also said that if he kept playing for a couple more years, he would have collected a couple of Ballon d'Ors.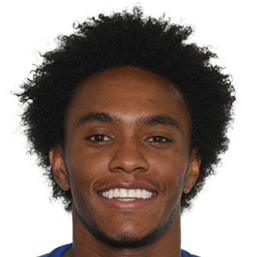 Ronaldinho's brief but spectacular time at the top
The Brazilian retired in 2015 with Fluminese after a notable career with some spectacular years. He was at his best for just a few of those but they were incredible. After starting out at Gremio, he moved to PSG for five million euro. From Paris, he moved to Barcelona where he won everything and became the best in the world. He would eventually move on to Milan but he could never get back to his best. 
After his European adventure, he went back to Brazil where he played with Flamengo and Atlético Mineiro before taking a stab at Mexican football with Querétaro. He ended up at Flu where he retired.
His achievements include a World Cup, Copa América, Champions League, two LaLigas, a Serie A and two Super Cups.