Nacho on Clásico: "We'd love to have the same amount of rest as Barcelona"
Nacho, who took part in an event about diabetes in Madrid today, spoke about the scheduling of El Clásico and the injury problems to Gareth Bale and James.
Real Madrid defender Nacho took part in an event organized by Madrid's city council today as part of the World Diabetes Day programme. The player has been heavily involved in the cause to raise awareness about diabetes since he was diagnosed 12 years ago.
Apart from actively taking part in today's event, Nacho also answered questions about Real Madrid. He said in an ideal world, Real Madrid and Barcelona would go into next month's Clásico with the same amount of rest and also chatted about Gareth Bale and James' situation at the club. Nacho, who suffered an injury to the ligament in his left knee in the meeting with Club Brugge on 1 October, hopes to return to training next week.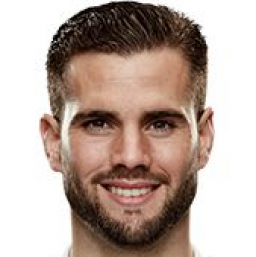 El Clásico, 18 December at Camp Nou
The date and kick-off time for El Clásico, Real Madrid will have 29 hours less time to rest that Barcelona: "If you were to ask any team, they'll tell you that they'd love to have the same amount of rest time as their rivals. But that's just the way things are, we have a squad with enough depth and quality to confront the game. And we are really looking forward to it. Of course we would have liked to have had the same amount of rest as Barça but we're not looking for any kind of excuse - we'll be going there to win".
James and Bale back training with their respective national teams "I'm not going to question the professionalism of two players who have always given everything they have to defend our club. If they are now with their national teams and able to play, all we want is for them to avoid any injuries and return to Madrid at 100% so they can play for us".
Bale can handle criticism - Nacho
You and Bale have both been out injured at the same time. How is he dealing with the criticism? "I think mentally, Gareth's a strong person. He's someone who is going to get criticism whatever he does. You need to be strong to be in the situation Gareth is in. If he's with his national team it's because he's fit to play. I don't think any player would want to play for their national team if they weren't able to. All we want is for Gareth to come back safe and sound and at 100%".
Do you think people are being unfair with Gareth? "It's not that they are being unfair. It seems that whatever Gareth does, he's always in the spotlight. He has the full support of his team mates and the coaching staff. I hope he plays well for Wales and comes back at full strength".
David Villa's retirement: "He's a brilliant player, I was fortunate enough to play alongside him with the national team and I wish him all the best".