EURO 2020
Ronaldo allays fitness fears: "I'm not well. I'm very well"
Cristiano Ronaldo has claimed he is 100% fit following the claims by Juventus coach Maurizio Sarri that he had been suffering from a knee injury.
Both the Italian media and Juventus coach Maurizio Sarri had justified Cristiano Ronaldo's recent  substitutions against Lokamotiv Moscow and AC Milan by claiming he had fitness issues.
"He has had a knee problem that now causes him muscular fatigue when he exerts himself," explained Sarri after Juve's tie with AC Milan.
Ronaldo, though, seemed to have a different opinion on his fitness levels, angrily storming off the pitch in the 55th minute and leaving the stadium before full time.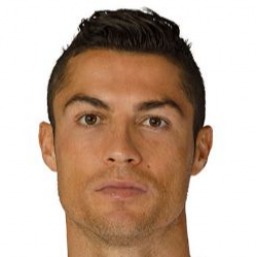 Ronaldo says he's very well ahead of Euro 2020 clash
Yesterday, Portugal coach Fernando Santos had a more optimistic take on Ronaldo's physical state ahead of Euro 2020 qualifier with Lithuania.
"He is fine and will play. I will not repeat it any more," he said. 
And earlier today, Cristiano himself confirmed that he was in rude health while speaking to reporters during a team walk with around Portugal's training base in the Algarve.
"To open the national newspaper, the captain is fine," said Ronaldo jokingly, before correcting himself.
"The captain isn't well, no. He's very well. The balance is always positive. And now, record the others," he added, diverting attention to his team mates.
The Juventus star is set to lead his side out against Lithuania on Thursday night (20:45 CET), where they will be looking to secure a win to keep them in the running to secure the second Euro 2020 qualifying spot in Group B.