Piqué: "El Clásico should have been played on the original date, there's always complaints"
"Real Sociedad and Atlético were teams who played for Griezmann - that's not the case at Barça because he has to find his place in the side", Piqué told 'El Partidazo'.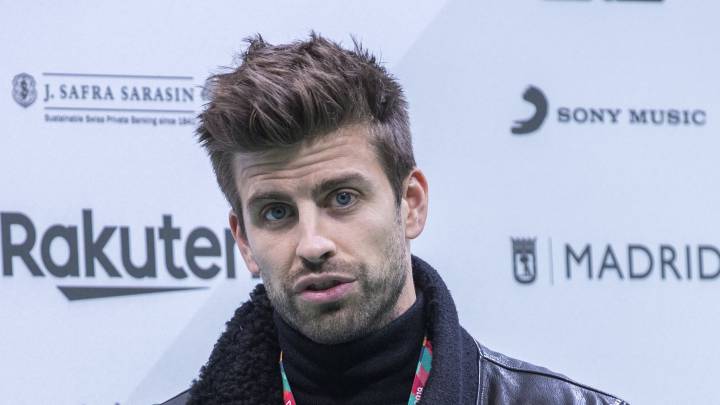 Gerard Piqué is in Madrid for the Davis Cup but took a few moments out to chat to Cadena COPE's El Partidazo about the tournament and also about the current topics at Barcelona.
Piqué on El Clásico
Real Madrid have 29 hours less to rest than Barcelona before El Clásico

They'll have more time to rest for their next game. There's always some kind of complaint. The fixtures list is what it is. The game should have been played on the original date. If it had been the other way around, Barça would have complained (for having less time to rest). Players are used to playing games every two or three days. Whenever there's a Barça-Madrid, everything is magnified.
Barcelona having an advantage

I don't know. Yes maybe the kick-off time could have an effect but personally, I prefer playing at night time. Everyone's got their own preferences. I'm sure if you go back and look at previous games, you'll see that we've had less rest than Madrid. We didn't request for the game to be rescheduled. That all began when Tebas proposed playing the game in Madrid and after that, it got put back to 18 December. We're not complaining about it.
If the game had been played on 26 October

Nothing would have happened if it had been played on the original date. In certain zones, there were people rioting against police, but nothing would have happened at Camp Nou and I'm convinced nothing will happen when the game goes ahead next month
Barcelona's form

The team hasn't reached it's level but it's not the first time that Barça haven't been playing well. We shouldn't get so nervous about it.
Barcelona and criticism from the press
Valverde
He's always the one who is on the front cover of the sports press.
Club duties

I spoke to Valverde. My principal focus is Barcelona, but I'll try and comply with my commitments to the Davis Cup too.
When Barcelona win, everyone cheers Messi and when they lose, they attack Valverde
As soon as the match is over I disconnect. I might see something on Twitter. The boss tries to get his ideas over to us and sometimes it works out well, others times it doesn't.
Griezmann
Real Sociedad and Atlético were teams who played for Griezmann - that's not the case at Barça because the level is higher and he has to find his place in the side. Little by little he's finding it. He's got the quality and talent for it.
Messi contract extension

That's a matter for Leo and the club, it's all under control.
Rakitic
If I put myself in his shoes, I can understand his frustration. It's difficult when you are not playing. Every day you are under examination and have to show you are better than the next player.
Piqué: I've got no problem with Ramos or Arbeloa
Sergio Ramos' wedding

I wasn't invited. I wasn't really bothered, it's no big deal. I wasn't with the national team anymore. and I wasn't expecting him to invite me. My aspiration in life isn't to attend weddings. I invited him to come along to the Davis Cup. I don't hold any resentment towards him. I'm very direct. I'm not angry or jealous. People are free to think what they want.
Defensive partnership with Ramos
There was a time when we struggled with it but later on we got on well. When I left the national team in Russia and made a speech, I got a little emotional because I realised that we were a big family. I felt very happy.
Arbeloa
I don't have his phone number but I don't have any problems with him. I've made a few remarks in the past and he's done the same to me.
Florentino's phone number

That was many years ago. It was a text message. A nice gesture.
Getting a few digs in

The Kevin Roldán one was a good one. I had that one saved up and read for the right moment.
Mbappé or Neymar?
Both of them are great players - who could play in any club in the world.
Nadal or Federer
Rafa.
Cruyff or Guardiola
Cruyff I didn't have much time with, Guardiola was fundamental in my career. With the Catalan regional side, Cruyff told us to not be afraid to shoot.
Piqué, an admirer of Mou and Klopp
Mourinho or Klopp
I like both of them. Klopp works hard and manages to develop his teams. As a person, I get on well with Mourinho. We have always spoken - when the rivalry between the two clubs was at its most tense and after he left Madrid.
Madrid
I've always been welcomed in Madrid - the people have never frowned on me. The people on the street ask for photos and always ask how the family is. I've always tried to leave the rivalry on the pitch. People recognise you for the player you are and either whistle you or applaud you.