AFCON QUALIFIERS
Lesotho vs Nigeria how and where to watch: times, TV, online
All the info on how, where and when to watch Lesotho face Nigeria in the African Cup of Nations qualfier at Setsoto Stadium on Sunday 17 November at 17:00 CET.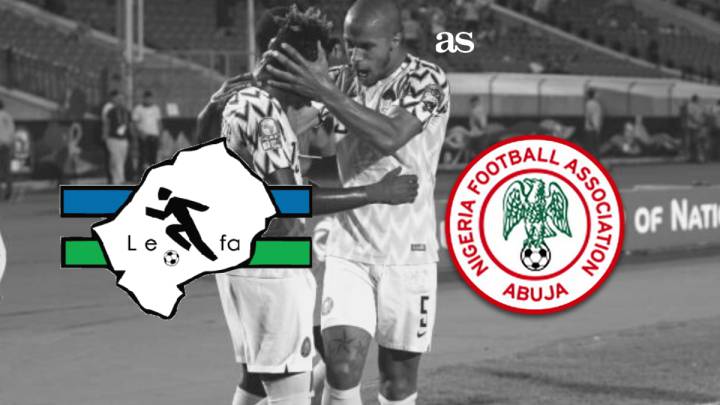 Lesotho vs Nigeria live online: AFCON 2019 qualifiers
Nigeria have played one and won after they pipped Benin 2-1 during the week. Lesotho drew with Sierra Leone in their first and only game in Group L of the AFCON qualifiers. The Super Eagles are favourites in the group and can cement their place at the top with a win over Lesotho on Sunday night. Here's how and where to watch the clash.
What time does the Lesotho vs Nigeria game start at?
The African Cup of Nations Group L qualifier between Lesotho and Nigeria's Super Eagles will be played at Setsoto Stadium on Sunday November 17 2019 at 17:00 CET.
Find out what time the match gets underway where you are in the world.
---
Fun fact about Lesotho (via the Blanket Wrap): Lesotho is home to the highest altitude pub in Africa at 2874 metres above sea level. It's located right at the border with South Africa, and the end of the iconic Sani Pass (or the beginning if you come from Lesotho).
---
Where can I watch Lesotho vs Nigeria?
Watching Lesotho vs Nigeria on the telly doesn't look like it's going to be that easy for most of the world population - it's only being broadcast in 10 countries on beIN. (Australia, Brunei, Cambodia, Canada, Hong Kong, Indonesia, Laos, Philippines, Thailand and the USA), however betting platform Bet365 have acquired the worldwide rights to the game, so if you have an account with them you should be able to stream the game on whichever internet connected device you have to hand. (Remember though to watch your data plan if you're out and about and not on WiFi - yours truly busted their monthly data plan battering through 2 gigs while watching Liverpool v Man City last weekend. What's worse - it's a shared plan with the wife and she was NOT happy).
Check the Lesotho vs Nigeria listings here.
---
Fun fact about Nigeria: Using your left hand to eat food or pass something is taboo. Some Nigerians consider the left hand to be unclean and using it to be a sign of disrespect. Those that believe this do not eat, shake hands or receive items with their left hand.
---
Is the game online?
As mentioned above, Bet365 is your best bet to get online coverage of the game, though beIN's online platform may well show it if they have the rights in your country. If you haven't found anywhere to watch it's probably worthwhile checking the LiveSoccerTV page just before the game in case anywhere else has picked up the rights late on - it can happen.
AS English live coverage
You can also follow all the action right here on AS English, with our inimitable minute-by-minute live coverage of the match. Paul will be in the hot-seat for kick off but we'll be building up to the action.