Barcelona watch on as target Bruno Petkovic stars
The Dinamo Zagreb forward added another international goal to his impressive tally, and reports in Croatia say Eric Abidal was there to see.
FC Barcelona have already established their priority striking transfer target in the short term, regardless of what happens with Luis Suárez: bring in Lautaro Martínez from Inter Milan. But reports suggest there are back-up names if this move proves problematic.

Lautaro followed by Petkovic
Having a primary solution is one thing, but it is also key to have secondary options. For Barça's forward positions this includes players with a similar but lower profile to Lautaro. Donyall Malen, PSV's young attacker, Rafael Leao of AC Milan, and Victor Osimhen at Lille are just some of the candidates who could be brought in to strengthen the squad, and provide future options as older players move on. And in Croatia there is talk over the LaLiga champions' interest in a centre forward strutting his stuff for Dinamo Zagreb and the national team. Bruno Petkovic has been catching the eye.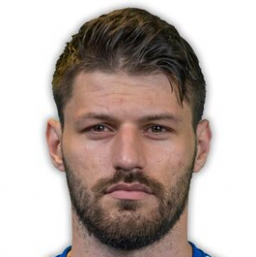 At 25 years old, the young attacker has four goals in the seven games Croatia has played in the qualifying stages for the European Championships. With his club, he has three goals in 12 league games and five in the Champions League. The Croatian media outlet TPortal has revealed that Barça's technical team, led by Eric Abidal, were present to watch on with interest during the match against Slovakia, where he scored the third and decisive goal.
Petkovic made the move to Dinamo in the summer of last year from Bologna. There he plays alongside Spanish international Dani Olmo, himself another target of some of Europe's biggest clubs.