Eden Hazard: "At one point this summer I weighed 80 kilos"
The Real Madrid winger sat down with L'Équipe with only days until he goes head to head with Neymar and co in the Champions League.
Real Madrid's Eden Hazard has always been one of Nasser Al-Khelaïfi's footballing desires. In 2012, before the Belgian joined Chelsea, the PSG chief tried to sign him, but the offer was quickly rejected.
Hazard says 'never' to PSG
The winger joined Los Blancos in the summer and has slowly built up his sharpness following injury with recent signs suggesting he is closing in on the form that had Florentino Pérez digging deep into his pockets. And as the international break comes to an end, Hazard has confessed to French outlet L'Equipe that he had also received another offer from the Parisians, which he again declined.
"I will never play for PSG," he categorically stated. "They have wanted me many times.
"I don't have any intention to return to a Ligue 1 club other than Lille. I have always said no to them [PSG]. "In my head everything is clear. It is a team that would give you a chance of winning the Champions League, but they are not among my priorities.
"If I return to Ligue 1, it will be Lille," Hazard affirmed.
Upon being asked about his weight in pre-season, the Belgian was forthcoming: "I won't hide this, when I'm on holiday, I'm on holiday. I'm one of those people who can gain and lose weight easily. When I was 18 and with Lille, I weighed 72 kilos. This summer I went up to 80 kilos but managed to lose this in just over ten days".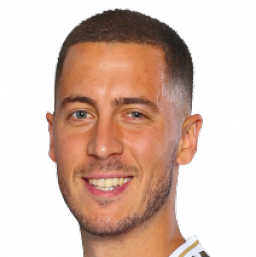 "Courtois has been key in helping me adapt but with so many French speakers at the club...Varane, Mendy and Benzema, it makes things far easier".
Relaxed Zizou