Griezmann: "I'm lacking confidence with decision making"
The French striker admitted that his adaptation process at FC Barcelona has not been easy and that his relationship with Messi and Suárez is improving.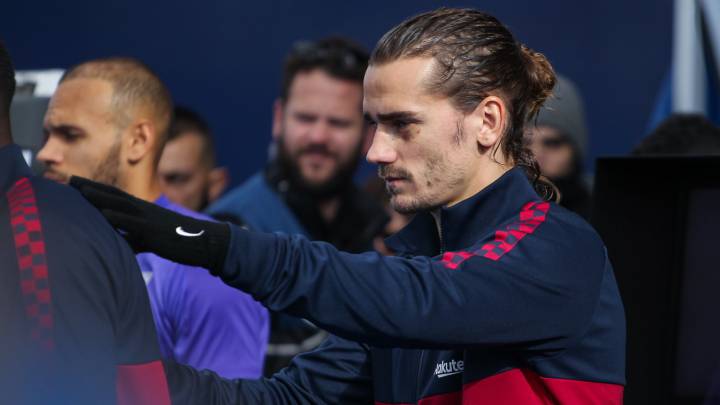 Antoine Griezmann spoke to the official UEFA website where he analysed his adaptation process with new club FC Barcelona and discussed his relationship with fellow strikers Luis Suarez and Lionel Messi.
Relationship with Messi and Suárez: "I'm pretty shy and sometimes have problems talking to others. It's rare that I strike up a conversation. Luis, Leo and myself have had meals together and the relationship can only improve over time".
Messi: "He's the type of player that we're not going to see again for at least 40 years and it's a joy to watch him in action. It really is a privilege to play alongside him".
Lack of confidence: "I'm in the process of learning and understanding how my team-mates play as everything is new to me. I'm still trying to read the runs and off the ball movement from the likes of Luis Suárez, Leo Messi and Ousmane Dembélé along with the midfielders. It's my intention to get to grips with this as soon as possible so I can offer my all to the team but at times it's tricky. At present when I get the ball I have a certain lack of confidence in when to pass or when to shoot on goal, this I'm sure is something that will change with the passing of time".
Leaving Atleti and moving to Barcelona: "I didn't leave Atlético as a means of winning the Champions League or to win more titles. I moved to Barça to learn a new way and philosophy of playing the game and to improve and learn on a personal level. The desire to learn was the driving motivation for the move as I'm sure with Atleti we could win LaLiga or the Champions League at any point in time".