Artur Dias to oversee Madrid-PSG Champions League clash
UEFA have selected the 40-year-old Portuguese official to oversee the Group A clash at the Santiago Bernabéu (kick-off 21:00 CET).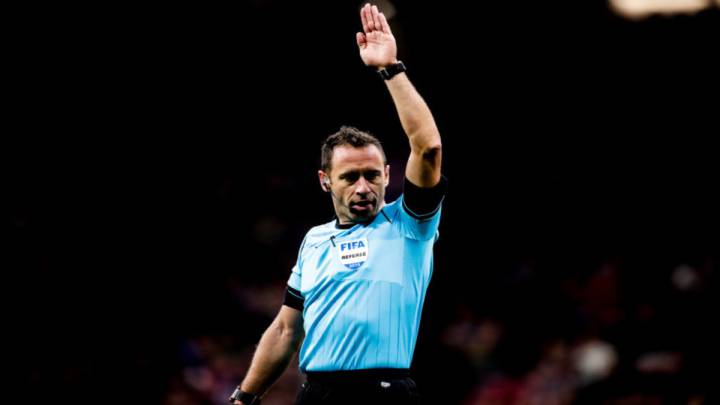 Tuesday night's attractive Group A Champions League clash at the Bernabéu will be officiated by Portuguese Artur Soares Dias. The 40-year-old referee has overseen two UCL group stage game this season already issuing just three yellow cards in the games between Shakhtar and Manchester City and Atlético Madrid's narrow win over Bayer Leverkusen in October.
Madrid go into the tie five points behind the French side and need a win to maintain any faint hopes of securing top place in the group and (in theory) face an easier path in the Round of 16 facing a second placed side. A point for the Ligue 1 side will guarantee a finish as Group A winners.
Juve-Atleti
Atlético too need to win in Turin to cling to hopes of topping Group D with the Serie A outfit holding a three point advantage over the Spanish side. The contest at the Juventus Stadium will be overseen by English match official Anthony Taylor.