Zidane has been working on Mbappé's transfer for seven years
The Real Madrid coach first advised the Spanish giants to sign Mbappé in 2012. He was close to bringing him to the Bernabéu in 2017, but when Bale stayed, the young star went to PSG.
"I'm in love with Mbappé," admitted Zidane in the press conference ahead of this Tuesday's Champions League clash between Real Madrid and PSG at the Bernabéu (21:00 CET). The Real Madrid coach hasn't even tried to hide his admiration for the young French star in the past few months, a player he has been trying to sign now for seven years.
Real Madrid and Mbappé - first contact
It was back in 2012 that Zizou first advised Real Madrid to try and land Mbappé. The son of a football coach father and a handball player mother, the then 13-year-old was visiting Valdebebas. There are even images of him posing with Cristiano Ronaldo as just another fan. But in the end there was to be no agreement and Kylian joined Monaco. "I didn't go to Real Madrid because I wanted to stay in my country, I didn't want to leave so early [in my career]. I chose Monaco and I think I made a good choice", Mbappé said back in October of this year.
Five years later and Zidane, now Real Madrid's first coach, made another concerted effort to convince the club to sign Mbappé. The forward, now 18, was the hot news across Europe thanks to his stellar performances both domestically for Monaco and in the Champions League. His match against Pep Guardiola's Manchester City - scoring two and knocking the English side out - was one of the many highlights. He finished that Champions League campaign with six goals and just shy of making the final, being knocked out by Juventus. Zidane took note and went straight to Florentino Pérez, Real Madrid's president, to demand he make a move for the youngster.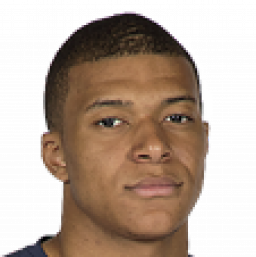 Bale and not Mbappé
Real Madrid opened up lines of communication with the player and his family, but when Bale failed to leave the club (despite Mourinho being keen to sign him) Mbappé decided he was unlikely to have a spot in the side and was better off moving to PSG. He went for 180 million euros.
Madrid put out the idea that the Monaco forward hadn't come to the Spanish capital because he was asking for 12 million euros net a year, an amount which would have blown up the salary structure at the Bernabéu. However Football Leaks later countered this version, publishing that Real Madrid had "reached an agreement with Monaco on 20 July to pay 180 million euros for the player (including some 30 million euros in add-ons)". That amount ballooned to 214 million euros when the clubs realised Spain would seek to levy a tax of 34 million euros on the transfer, an amount Monaco refused to pay and which Real Madrid said they would cover.
The reality is that Mbappé decided to head to Paris because with Bale having not been sold (plus the presence of Cristiano Ronaldo and Benzema) the Frenchman thought he would have little chance of playing the amount he expected to at PSG. "Real Madrid will wait…" he said to Vadim Vasyliev, Monaco president.
Mbappé at PSG has turned into a superstar and is a guaranteed starter for club and country. He's also won two leagues, a cup, a supercut, a league cup and the World Cup. And during the whole of that time, Real Madrid and Zidane have been sending him knowing nods and winks. The latest volley of flirtatious comments ("Mbappé always said his desire was to play at Real Madrid" and "I love him") have upset PSG. "It annoys me a little. Now isn't the time to talk of dreams and all that. It should stop", said Leonardo, sports director of PSG, to Zidane on 7 November. That Monday, PSG coach Tuchel also got involved, saying "Sometimes you fall in love with players you can't have."
Real Madrid's plan to sign Mbappé
Mbappé has a contract with PSG to June 2022. The aim of Real Madrid is for him not to renew and therefore next summer, two years before the deal ends, they will be in a position to put pressure on the French outfit to negotiate a transfer, knowing that in the summer of 2021, with just one year left on his contract, as happened with Hazard at Chelsea, Real Madrid will be able to buy him at what would be under market price, given he could leave for free if they don't sell him then. Zidane spent a decade hoping to sign Hazard for Real Madrid, and he finally got his man. Patience that could once again prove to be rewarded as Madrid make Mbappé the club's priority for 2020…