Real Madrid qualify for Champions League last 16
The draw between Galatasaray and Club Brugges meant Zidane's side were through before kick-off in the game against PSG at the Bernabéu.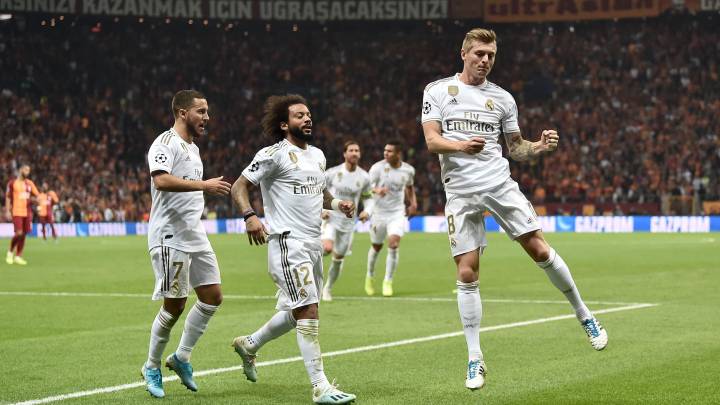 Real Madrid headed out onto the pitch at the Bernabéu for their game against PSG in the Champions League this evening knowing they had already qualified for the knockout stages of the competition. The 1-1 draw between Club Brugges and Galatasaray in the early game in Group A meant Real Madrid are certain of finishing at least second in the table, even if Zidane's side lose their two remaining games, against PSG and Club Brugges.

Real Madrid qualify... again
Real Madrid thus extend their qualifying record in the competition to 28 consecutive seasons of reaching the knockout stages, having gone through in every year since the current format was adopted in 1997-98.
Real Madrid aim for top spot in Group A

The goal of achieving first place in Group A for Real Madrid still looks difficult however. There are two routes to doing so: first, beat PSG by four goals and hope Tuchel's side don't win against Galatasaray in Paris in the final round of games; the second, beat PSG by less than four goals, then beat Club Brugge and hope that PSG lose to the Turkish side, so that Real Madrid go through on 13 points, with PSG second on 12.