Champions League
Distraught Ousmane Dembélé forced off with injury
The French player managed just 24 minutes of the Group F Champions League tie at Camp Nou as Barcelona faced Borussia Dortmund.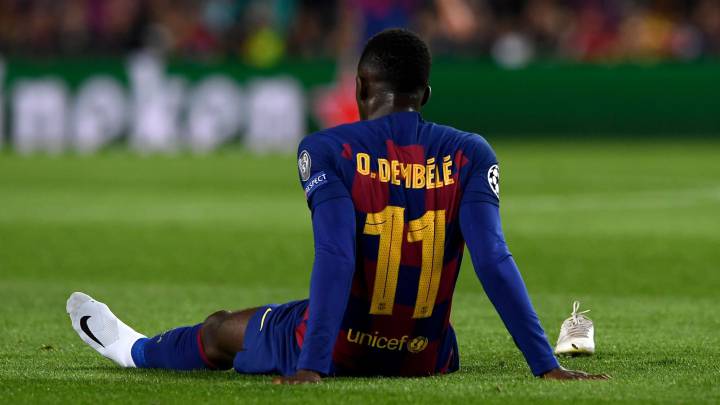 More frustration for French player Ousmane Dembélé as injury forced the French player from the Camp Nou pitch this evening after completing just 24 minutes of the Group F Champions League clash as Barça faced Borussia Dortmund.
The 22-year-old appeared to land awkwardly and immediately signalled to the club medics. A swift check and consultation with the doctors was enough for Ernesto Valverde to signal Antoinne Griezmann to prepare to replace the French winger. The nature of the injury suffered by the Frenchman is not yet clear but his reaction upon leaving the Camp Nou pitch with the player close to tears suggested the level of frustration with injury yet again frustrating the Frenchman's continuity.
Two successive muscle injuries have already seen the player miss 38 days of action in this 2019-20 campaign with the physical problems ruling Dembélé out of six matches for the FC Barcelona first team.