CHAMPIONS LEAGUE
Ousmane Dembélé to miss 10 weeks with hamstring injury
The French attacker will miss the reason of 2019 and January after suffering ahamstring injury against Borussia Dortmund in the Champions League.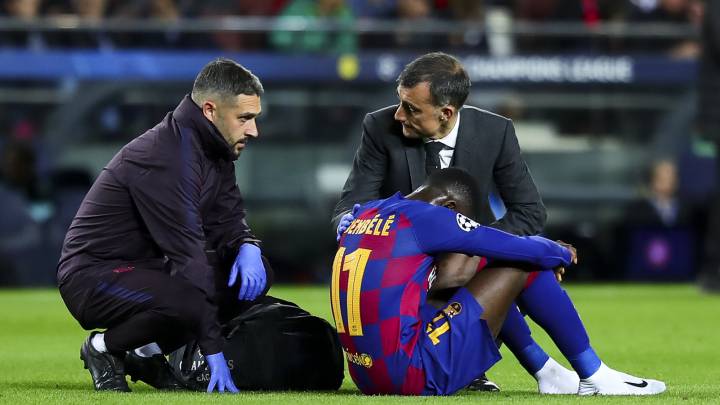 Ousmane Dembélé will miss 10 weeks after suffering a hamstring injury against Borussia Dortmund, Barcelona have confirmed. The French attacker suffered the injury after 26 minutes of the Champions League game and was distraught as he left the field.
After eight games this season, it is his first injury but he has suffered from similar issues in the past. Reports emerged that he was willing to take the most drastic route to solving his muscular problems even if it meant a lengthy lay-off. It is his eighth muscular injury since joining the club and he has missed over 40 games in two and a half seasons.
Dr. Sakari Orava operated on him when he suffered a thigh injury in his first season at the club and while Barcelona do not specify whether or not he needs surgery, the Finnish surgeon is said to be the man elected for the job if Dembélé does need to go under the knife.
Dembélé has been in and out of the team since joining from Borussia Dortmund in 2017. He battled with Philippe Coutinho originally as they both looked to replace Neymar, who left the club that summer. His injuries and lack of consistency meant the Brazilian, more often than not, played in the team on the left. This season he has been fighting Antoine Griezmann and the emerging star, Ansu Fati, for minutes. With Griezmann failing to settle and Fati just 16, Dembélé was seen as a potential solution to Barcelona's lack of movement, creativity and directness in attack.
The injury comes at a bad time for Barcelona with Atlético Madrid on Sunday and the Clásico in a couple of weeks, on 18 December.