Zidane hails win at Alavés: "As I said a month ago... relax"
The Real Madrid coach spoke about Isco: "We never lost Isco. Isco is an important player for us, he's shown that and shown he has personality".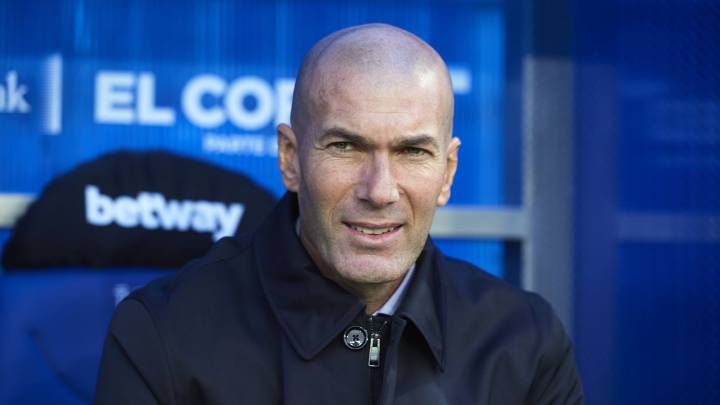 Zinedine Zidane spoke in the Flash Zone after his Real Madrid side snatched a 1-2 win at Mendizorroza this afternoon. The coach said he was pleased to come away from a tough ground with a result which makes Madrid overnight leaders in LaLiga ahead of Barça's visit to Atlético tomorrow night.
Highly important win: "Sure because we also started the game well - we knew that at this ground, we would have to fight right up until the end and that's what we did. It was a workmanlike performance and created two or three chances to score. We've taken three points from a very complicated ground. It feels very satisfying because we fought right to the bitter end. It's a very. important result for us".
Alavés' response: "After we scored Alavés pushed forward and as what can happen whenever you have just scored a goal, you can lose concentration. But we weren't out of the game. We still believed we could grab another goal and we did".
Zidane gives opportunity to Militao, Areola and Isco
Militão and Isco were both in the line-up today. Have they earned the chance to return? "Militão is a member of the squad and he has the right to play - he did well, like all of the others. We have a large squad and a lot of good players, we have a lot of players who aren't with us today who play in any team. The whole team played well".
Areola: "It was a decision which we took today, he's part of the squad, he trains hard and he saved us today. As does Courtois when he plays. Today it was Areola's turn and he did a great job, he was fantastic".
Marcelo said it's these kinds of results which help win LaLiga: "It's very important but we weren't thinking about the games to be played tomorrow. This is a tough ground. If we can take three points from the most difficult grounds, it's a lifeline for us".
4-4-2: "The system doesn't mean anything. What matters is having a positive attitude when we have the ball and doing something with it".