Barcelona: Leo Messi did once play for Atlético Madrid
After a 1-0 defeat at Camp Nou last season, Diego Simeone said the game was so close that if Leo Messi was wearing an Atlético shirt "we would have won."
As Atlético Madrid all-but conceded defeat in last season's title race after Barcelona beat their nearest challengers 1-0 at Camp Nou , Diego Simeone mused that if only Atlético had Leo Messi in their side they would have won the game.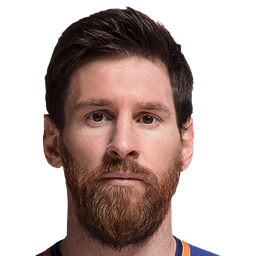 The Argentinean curled in a trademark free-kick to secure victory, prompting Simeone to remark of the number 10's impact after the game: "It was so close if he had put on an Atlético shirt we would have won."
As much as Atlético Madrid fans would doubtless like to see Messi in the red-and-white strip on a regular basis, the Barcelona star did once pull on an Atlético jersey. It was in October 2009 in a charity game in his native city of Rosario, at Newell's Old Boys' stadium, the club where Messi started his career.
Messi's one appearance for Atlético
Messi turned out that day in a side captained by then-Atlético captain Maxi Rodríguez, wearing a Rojiblanco shirt in the first half, before switching to Javier Zanetti's team in the second period. 
The game, played under the slogan "Solidarity without borders," was organised by the Atlético Madrid Foundation and the Fundación Pupi Zanetti, who was then the captain of Inter Milan, in benefit of underprivileged children in Argentina. 
As Atlético prepare to face Barça again in the Metropolitano on Sunday evening, Simeone may remember those words from last season in what is expected to be a typically tight encounter between the two sides.