Coutinho wants to stay at Bayern
The Brazilian, on loan from Barcelona, is not thinking about returning to the Camp Nou.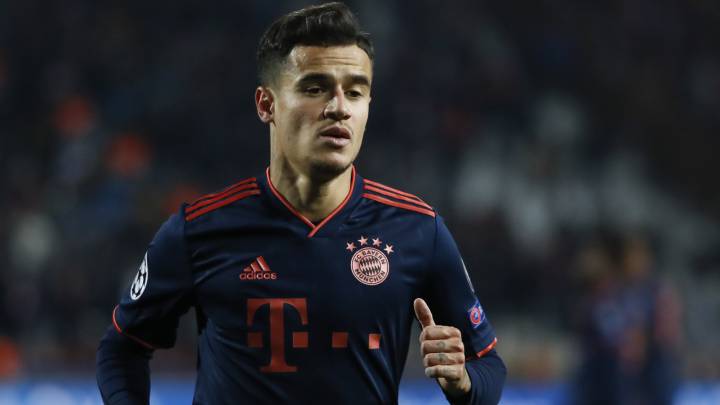 Philippe Coutinho appears to be happy at Bayern Munich, so much so the Brazilian isn't ruling out another year there if things go well. Since Hansi Flick took over as coach Coutinho hasn't played as regularly as he did under his predecessor Niko Kovac, but the international attacking midfielder is happy fighting for his place in the starting line-up (last week he scored his third goal for Bayern, in the 4-0 demolition of Dusseldorf) and is seriously thinking of his future beyond his one year loan deal. Indeed coach Flick has said he feels the player "must be given time."
Coutinho: I'd love to stay at Bayern
"I feel really good", said Coutinho this Sunday during Bayern's traditional visit to their fans for the Christmas season. "I'm planning to stay here for a year and focus on the here and now. But if it all hangs together, I'd love to stay", he said. As to Flick, the Brazilian only had good words for his new coach: "We've understood well how his way of coaching and playing. Things are going well because of that. Flick makes everyone feel important. We're happy but aware there's a lot of work to do."
Coutinho yet to show his best at Bayern

Coutinho moved to Bayern last summer from Barcelona, with the clubs agreeing to a loan deal to the end of the season with a fixed price purchase option of 120 million euros. As yet, Coutinho has not fully taken off at the German club, where he's played 18 games, scoring three and setting up five. In the five games since Flick took over, he's started two, above all because of the important role Flick sees for Thomas Muller: "He's an indispensable player," said the coach.