Mbappé continues to ignore PSG renewal offer as Real Madrid wait
The French forward is keen to focus solely on his football right now, according to French outlet Telefoot.
The future of Kylian Mbappé remains up in the air. The PSG striker has been the subject of various rumours over the past few weeks linking him to Real Madrid next season, and now, this Sunday, French outlet Telefoot reports that the player's agent has still not replied to PSG regarding the new deal the French club are offering him. The reason given is that Mbappé wants to focus exclusively on his football for the rest of the season.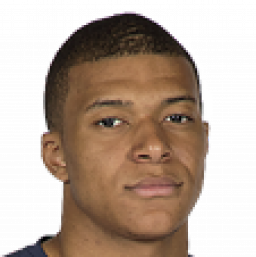 PSG desperate for Mbappé to sign new deal
PSG are desperate to get Mbappé to commit to a new contract, and to do so are willing to put his salary at the same astronomic level as Neymar's. In Paris they are all too aware of the threat from Real Madrid and have therefore made the new contract their top priority. While the former Monaco player has not yet replied to PSG's overtures, he has however made it clear he's willing to look at the offers the club's executives make.
This latest report suggests that the future of Mbappé may well not be known until the end of the season. It is understandable that he wants to focus on the sporting side of matters: this season is vital for PSG - another failure to win the much-coveted Champions League would lead to serious doubts over the club's sporting project, which has winning Europe's biggest club trophy as its main goal. Mbappé has a contract with PSG until June 2022, meaning he can wait until the end of the season to consider the eye-watering offer the French outfit are dangling in front of him, or decide it's time to move on to pastures new - an outcome Real Madrid are very much hoping for.