ATLÉTICO 0 - BARCELONA 1
Herrera: "When you play against Messi, there's nothing you can do"
The Atlético Madrid midfielder says he thinks the Barcelona game was very balanced but says when Messi is on the field, he is the difference-maker.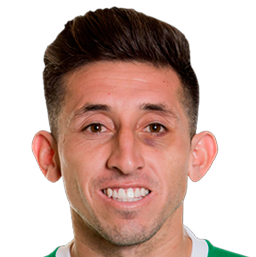 Hector Herrera, Atlético Madrid's midfielder, says there is simply nothing you can do to stop Lionel Messi. His comments came after Atlético dominated large spells of the game against Barcelona at the Wanda Metropolitano on Sunday night before the Argentine landed a killer blow late on to seal all three points for the visitors.
"We were the protagonists a lot of the time and we played a good game," said the Mexican international. "Aside from the result, we did positive things. I'm happy to be playing more and to be enjoying more confidence from the manager. But I would have preferred to win than to play more minutes. We're a team and the most important is that the team works well." 
"We created a lot of chances to get a different result but we know the power Barcelona have and they have the best in the world," he continued. "You can't give him an inch because they take advantage of it and he was the difference. I think it's obvious. They game was very balanced and when you have a player of this importance, there's nothing you can do."