Cristiano Ronaldo sparks Juventus-Real Madrid "star wars"
In the wake of Juventus figures' comments on Real Madrid's Ballon d'Or influence, Gazzetta dello Sport says Cristiano Ronaldo has sparked a war between the clubs.
The front page of today's Gazzetta dello Sport leads with Cristiano Ronaldo and the headline: "Star wars over Ronaldo: Juventus attack Real Madrid".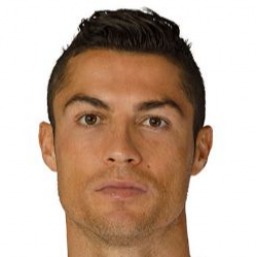 Chiellini complains of "real theft" in 2018 Ballon d'Or
In Italy, there has been significant press attention for Juve defender Giorgio Chiellini's claim this week that Madrid "decided that Cristiano should not win" last year's Ballon d'Or because of his departure from the LaLiga giants that summer.
The 2018 Ballon d'Or was won by Madrid's Luka Modric, but Chiellini believes it should have gone to his Juve colleague or to one of France's World Cup-winning squad. Speaking to Sky Sport Italia on Monday night, the 35-year-old branded the Croat's triumph 12 months ago a "real theft".

"Some clubs have a great influence on decisons" - Juve sporting director Paratici
What's more, Juve's sporting director Fabio Paratici told Sky Sport Italia that Cristiano should also have scooped this year's award, which went to Barcelona forward Lionel Messi for the sixth time in his career, declaring: "In our opinion, he [Ronaldo] deserves the Ballon d'Or." Gazzetta quotes Paratici as also saying: "Some clubs have a great influence on decisions."
Allied with Chiellini's comments, Paratici's words have persuaded the Italian media that the Ballon d'Or issue has sparked a full-on conflict between Juve and Madrid.
Cristiano third to Messi, Van Dijk in 2019 Ballon d'Or
Five-time winner Cristiano, who last claimed the prize in 2017, came third in the 2019 Ballon d'Or voting behind Messi and Liverpool's Virgil van Dijk, leading Paratici to add: "We've always said it. The rankings for these awards are always debatable."