PSG
Navas: "I said 'yes' to Madrid without knowing what the contract said"
Keylor Navas left Real Madrid last summer after five years at the club. He left for PSG in search of more titles and has spoken about the move and his Bernabéu exit.
Keylor Navas left Real Madrid last summer after five years with the club. He joined PSG to keep hunting for titles and the Costa Rican has given an interview to El Chiringuito where he spoke about leaving the Bernabéu and moving to Paris after winning three consecutive Champions Leagues.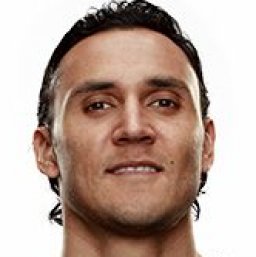 Signing for Real Madrid: "It changed my life so much but for good. It didn't bother me going to Albacete, in the Segunda, so that later I coul sign for a huge club. Since I was young, I knew that I wanted to play at Real Madrid. I said 'yes' to Real Madrid without knowing that my cotnract was. I had a lot of big teams after me at the time but I agent asked me and I said yes."
Zidane's backing: "In reality, for me, it's in the past. There are thing that happened and I don't know why but they happened. With Zidane, I have some really good experiences and in those moments, he defended me a lot of times. He had a lot of confidence in me and I am thankful for that."
Madrid exit: "I think think about whether I failed or who failed me. At Madrid, they thought that it wasn't my time to be there. And so, I arrived at a team who had confidence in me."

Bernabéu return: "I took it in my stride. It was strange and I used to have a lot of habits there. On the day of the game I started to go towards the Real Madrid side. I appreciate the songs from the fans. It was a familiar feeling."