Real Madrid: Queiroz told James to leave the Bernabéu
Accordinng to Colombian journalist Carlos Antonio Vélez, the Cafeteros coach told James Rodríguez to leave Real Madrid for the sake of 2020 Copa América.
Colombia manager Carlos Queiroz reportedly advised James Rodríguez against his decision to return to Real Madrid from a loan at Bayern Munich last summer and urged his star player to leave the Bernabéu for his own benefit and that of the Cafeteros ahead of the 2020 Copa América, which will be hosted by Colombia and Argentina.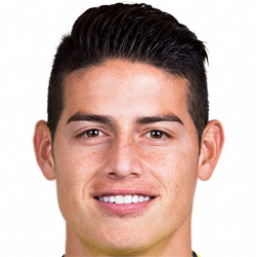 "Queiroz called James when he was involved in the sorting out of contracts and looking at what possibilities he had at other clubs and told him to leave Real Madrid," journalist Carlos Antonio Veléz said on a football show in Colombia on Tuesday. "He told him that he needed him to leave, to go to whatever team he could, that he needed him to play."
Queiroz: James has to play at Real Madrid
Quieroz has always stressed the importance of his players featuring regularly for their clubs, something that has not been the case with James since his return from the Bundesliga, due to a combination of injuries and competition at the Bernabéu. After a promising start to the campaign in which James was in the starting XI against Levante, Sevilla and PSG he gradually fell out of favour as Rodrygo staked his claim and Eden Hazard recovered from injury and has started only two more since.
"A footballer is born to play football, a singer to sing and a dancer to dance," Queiroz said earlier this year when warning that he did not want the Colombia national team to be the only place James tasted action or was forced to compete for a place. "If you are not dancing and not singing you lose your opportunity."
James is currently out with a ligament injury sustained on international duty and is expected to return after the winter break, in January 2020. Then he will face a challenge to earn his place in Zinedine Zidane's side, with the Frenchman asking for patience from the midfielder. "The important thing is that he is completely healthy: we will see the player he is when he is fit again," the Madrid boss said.
All being well, James should be in the squad for the Spanish Super Cup in Saudi Arabia, which begins on 8 January against Valencia. Queiroz will be watching closely over the next few months to see how James fares at Madrid, assuming he doesn't seek an exit in the New Year.