Atlético contact PSG's Cavani - source confirms
Atlético Madrid have made contact with PSG striker Edinson Cavani and the player "likes the idea" of a switch to the Wanda, a source close to player has confirmed to AS.
Atlético Madrid want Edinson Cavani at the Wanda Metropolitano next season.
According to what AS has learned, Atletico's president Enrique Cerezo has contacted the PSG striker's camp to begin initial talks.
"We have received a call from Atlético Madrid," a source close to Cavani told AS. "There is interest, but we have not yet talked about figures. We are at the start of negotiations.
"Atlético de Madrid is a big club and is a good option for the player, who really likes the idea for many reasons – because of the greatness of the club itself, because of the Spanish League, which is one of the most powerful in the world, because of the option to play in the Champions League and because of the language."
Cavani has long been a target of Atléti. The Uruguayan player's contract expires in June 2020 meaning he is free to take to clubs from January 1.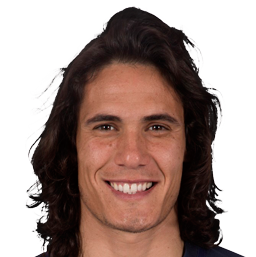 "Atlético is not the only club that has shown interest in Edinson, but it is true that it is one of the most attractive options because of what I mentioned before," added the source.
"He would fit perfectly at Atlético Madrid because the team would work for him to do what he does best: score goals."
Cavani could answer to Atlético's goal-scoring issues

With just 15 goals in 16 games and Diego Costa out of action for three months, Diego Simeone's side are seeking to find a solution to their goal-scoring issues as soon as January.
However, AS' Cavani source stated it would be "very difficult for the player to arrive in the January window, because Atlético will have to negotiate with the PSG". Even so, this door is not closed on that possibility.
Cavani set for PSG exit
What does seem certain is that Cavani will be leaving PSG, as the club has not offered him an extension. With the arrival of Inter loanee Mauro Icardi, Cavani has had very little prominence this season and scored just two goals. Icardi, meanwhile, has managed an impressive 12 goals in 10 games.
The 32-year-old Uruguayan would bring with him to Atlético an incredible goal-scoring record, which stood at 193 goals in 279 games before the present season.