Barça renew Ansu Fati and increase release clause to €170M
Barça have renewed the player with his new deal now through to 2022. His release clause moves from 100 million to 170 million but will jump to 400 million upon signing a professional contract as a first team player.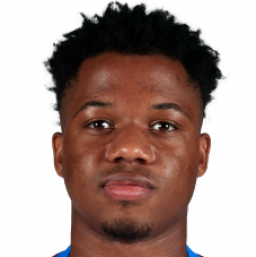 Ansu began to create a stir last season with his performances on the UEFA Youth League and first team coach Ernesto Valverde surprised many at the start of the current campaign by requesting that Fati train with the Barcelona first team although the teenager played no role in the key games as part of pre-season preparation (Japan and US tour and Trofeo Gamper friendly game).
Fati made his first team debut in the famous navy and claret in the second game of the 2019-20 season (at home vs. Real Betis) becoming the second youngest player ever to play for the first team with Fati just twenty days 'older' than Vicenç Martínez who made his 'azul-grana' debut at the age of 16 and 280 days. Fati was in fine form in Pamplona against Osasuna finding the target and continued this rich vein of form with a dazzling performance in the game against Valencia. Fati made his debut for the Spain U-21 side mid-October with "La Rojita' facing Montenegro which consolidated an impressive few months for the teenager.

Summer departure