Pogba: L'Équipe expects Real Madrid move before Euro 2020
With Paul Pogba due to go into the final year of his contract next summer, LÉquipe says Manchester United are more likely to sell in 2020.
The front page of L'Équipe is devoted to Paul Pogba, with the headline "Chant du Départ", which literally translates as "Song of Departure". In other words, the possibility of the midfielder leaving Manchester United is back on the table.
Pogba "determined to leave England", says L'Équipe
Pogba is currently closing in on a return from the ankle injury that has kept him out since the end of September, and with United a full eight points off the Premier League top four, manager Ole Gunnar Solskjaer could do with the 26-year-old back in his side.
However, Pogba's return to action also means Real Madrid keeping closer tabs on him once more, with L'Équipe reporting that the France international "is determined to leave England, in all probability next summer", and that the Bernabéu remains his destination of choice.
Time working against Manchester United
And not only is Pogba still hopeful of moving to Madrid despite last summer's failed move, but as time passes, the end of his United contract is drawing ever nearer - a situation, notes the French newspaper, that works against the Red Devils.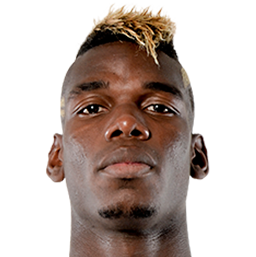 With the midfielder due to head into the final 12 months of his contract at the end of the season, L'Équipe says United can be expected to be in a greater hurry to sell in 2020 - to avoid seeing him leave for free in 2021 - and would likely be forced to negotiate a fee lower than their present asking price of 150m euros.
Such a deal would take place before Euro 2020, says the report, as an injury to Pogba at next summer's tournament would endanger a prospective sale.