Maradona: "They have less foresight than the captain of the Titanic"
The Argentine legend offered his view on the forthcoming Boca Juniors presidential election and Juan Roman Riquelme's involvement.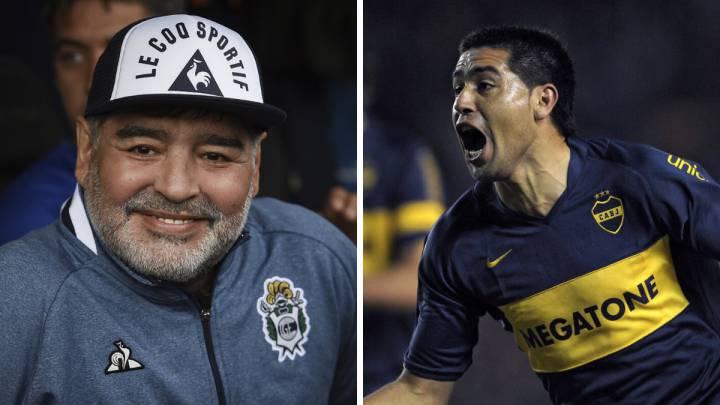 Ahead of the December 8 presidential elections at Boca Juniors, Diego Armando Maradona offered his thoughts on the campaign being backed by Juan Román Riquelme, Jorge Amor Ameal (Ameal was president from 2008-2011) and Manuel Pergolini. The current Gimnasia manager took to Instagram and slammed the bid stating that the trio: "Have no idea about football or running things".
Maradona went on to belittle the bid stating that they plan to: "Support the worst president in the history of Boca (Ameal) and their campaign had less foresight than the captain of the Titanic".
Former Boca player Juan Román Riquelme was later consulted on Maradona's comments and was anxious to avoid fanning the flames dodging the issue stating: "I have no relationship with Maradona and can only say that I was fortunate enough to play with the best player in the history of the game".