The Japanese pearl of the Masia, Kubo returns to Barcelona
The innocent victim of Fifa's decision to punish Barcelona for irregularities in sigining young players in 2015, Real Madrid loanee Kubo returns to Camp Nou with Mallorca.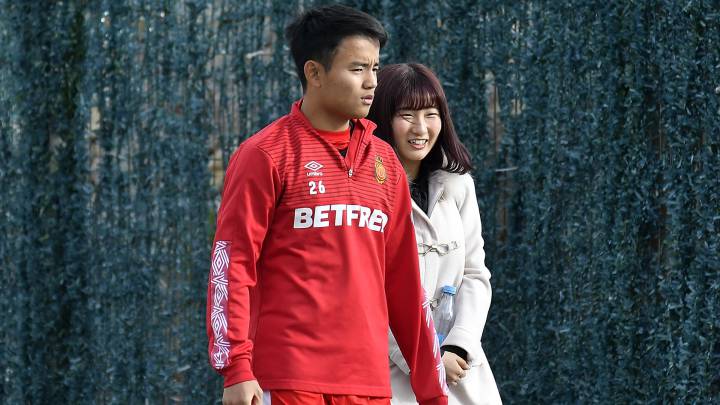 If the trip to face Barcelona is special for any Mallorca player it is 18-year-old Real Madrid loanee, Takefusa Kubo.
Before his return to Japan and eventual move to Real Madrid, the Japanese starlet was the darling of Barcelona's La Masia academy during his four years at the club.
The youth coaches at Barcelona had held the talented young player up as an example of the qualities that the perfect Masia academy student should possess, with many predicting him to go on to bigger things in the first team.
However in 2015, the Japanese pearl of the Masia was forced to leave the club in tears due to a FIFA sanction and return to Japan – the innocent 14-year-old victim of the world body's decision to punish the club for breaking its regulations on signing young players.

Kubo: Real Madrid capitalize on Barcelona's loss
But in the end things have not worked out too badly for 18-year-old winger. Having shone at Tokyo FC last season, during which he provided five goals and four assists in 16 first team appearences, Real Madrid decided to take advantage of their great rival's loss, snapping up the teenager for a cool 10 million euros.
Happy to leave the club almost immediately in a bid to earn precious first team minutes in LaLiga, Kubo joined Mallorca in the summer – the Primera Division new boys who were responsible for Real Madrid's sole league defeat so far this season in mid-October.
Having played a cameo against his current parent club in that fixture, the Japanese whizz now returns to the club that carefully nurtured his early development, as he prepares to line out against Barcelona at Camp Nou on Saturday night.
Kubo is excited to play Barcelona
"He's very excited," said Mallorca coach Vicente Moreno.
"Surely those years were fantastic and he must be excited to play in the field of the first team, although he is always very motivated and eager."
As the Masia coaches had predicted some years ago, Takefusa Kubo will line out for the first team at Camp Nou. However, what they hadn't predicted is that it would be for the opposing side.