Bale leaves the Bernabéu early… again
The Real Madrid forward headed home with 10 minutes of the match against Espanyol remaining.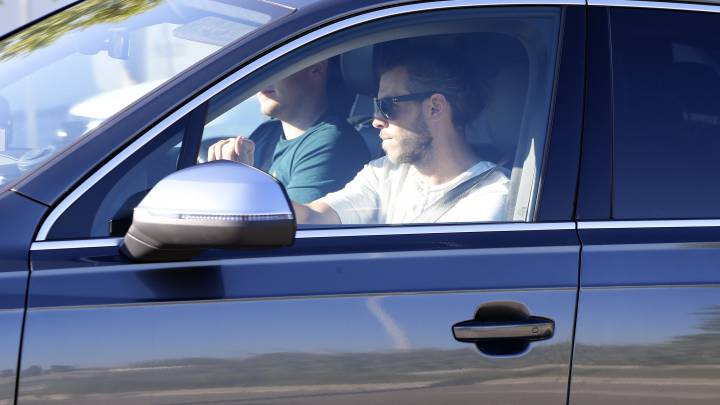 Gareth Bale once again headed home early from the Bernabéu this afternoon, leaving the Real Madrid vs Espanyol match (which finished 2-0) in the 80th minute. The Welsh forward, who hadn't been called up for the match by Madrid coach Zinedine Zidane, left as soon as the club's regulations allowed him to without being fined - players are expected to stay in the ground until there are less than 10 minutes remaining.
Bale keen to beat the traffic
This isn't the first time the Real Madrid number 11 has skipped out of the Bernabéu without waiting to see how his teammates finish a match this season. Just over a month ago Bale left the 5-0 thrashing of Leganés without seeing Jovic's goal, he also trundled off to beat the traffic in the game against Betis on 2 November, a match that finished goalless. HIs most recent early exit came against Galatasaray on 6 November in the Champions League, when the fans roundly booed him for his departure.
While Bale's habit of slipping out early is proving annoying to the Real Madrid faithful, he has been careful this season to ensure he meets the 10 minute remaining rule and has avoided getting into trouble with Zidane, something he apparently failed to do last season when he headed home after 78 minutes against Real Sociedad, with Spanish outlet El Confidencial reporting he was fined for the early exit.
Kroos backs early-bailing Bale
Teammate Toni Kroos, however, has defended Bale's decision to miss the end of games, saying "We have our own set of rules within the dressing room so we all know that if one of us hasn't played, they are free to leave - five or 10 minutes before the final whistle. Why not? There's no problem. I'm sure Gareth had a look at his mobile phone to check the result when the game ended!"